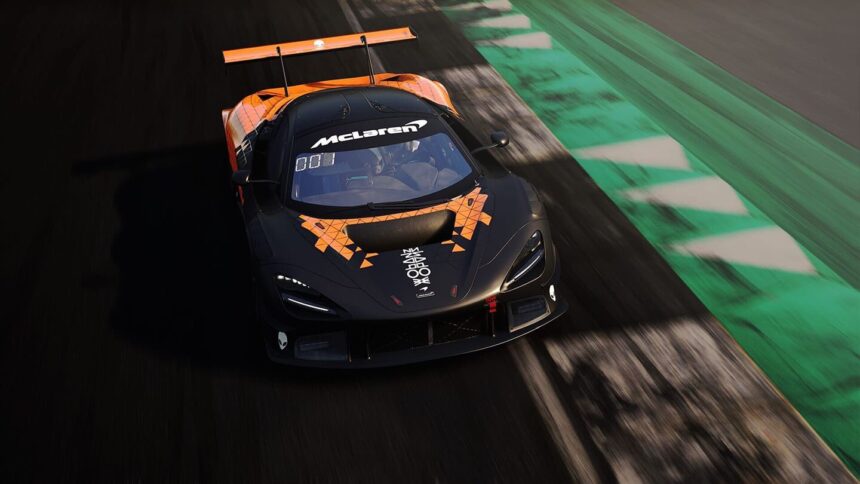 PC gamers have another chance to qualify for the 2019 McLaren Shadow final over the next week, with an event in Assetto Corsa Competizione.
The competition will remain open through to November 7. You'll need to set the best time you can over a six-lap "hotstint", as only the fastest eligible player overall will receive an invite to the finals later this year.
There's a special car for the qualifier too: the McLaren 720S GT3. That arrived with last week's update, specifically for the purposes of this qualifier. It's an unusual addition as, while a fully homologated GT3 car, the 720S didn't appear in the Blancpain GT Series like the other cars in the game. However, one team did drive the car in the Blancpain GT World Challenge Asia last year.
The qualifier requires players to register at the McLaren Shadow website. Then they simply need to take part in the special event in the game, under the name 'McLaren Shadow'. This is a 10.5-minute "hotstint" session, where you'll need to drive the most amount of laps of the Silverstone grand prix circuit you can in the shortest time. Settings are locked, and the only driving assists allowed are traction control and ABS. You're not even allowed to use an automatic gearbox…
You can already take part in the qualifier event, but you'll need to be quick about it. The leaderboards close for new entries at 1900 UTC on November 7.
More Posts On...