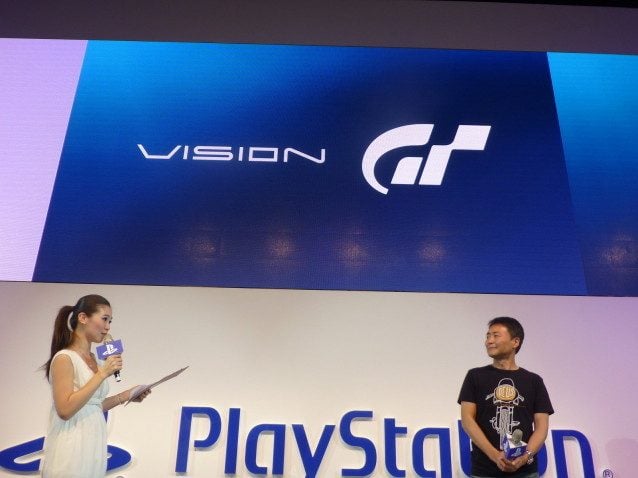 Kazunori Yamauchi made a special appearance at the Taipei Game Show this weekend, and the first announcements are coming in from Taiwanese sites Gamerhotline and UDN (as kindly translated by our own Yui-san).
Based around the town of Zahara de la Sierra in Andalusia, Spain, the new track will be the longest in GT6 – longer than even the Nurburgring Nordschleife's 26km of tarmac. As previously announced, it will be released in February, along with the Red Bull X2014 Standard and X2014 "Fan Car" models.
Kazunori was also able to confirm a report that five functioning Mercedes-Benz Vision GT Concept cars will be produced, based upon the 2014 SLS AMG car.
One particularly interesting thing revealed in the discussion is Polyphony Digital's "one person, one car" policy. As the name implies, each car model in Gran Turismo is built from top-to-bottom by a single person, to promote the Japanese concept of "shokunin" – a master craftsman or artisan.
When asked about future developments, Kazunori confirmed that Polyphony's primary focus remains on updating Gran Turismo 6, although work on the next-generation GT7 is already well underway.
See more articles on Kazunori Yamauchi and Taipei Game Show.