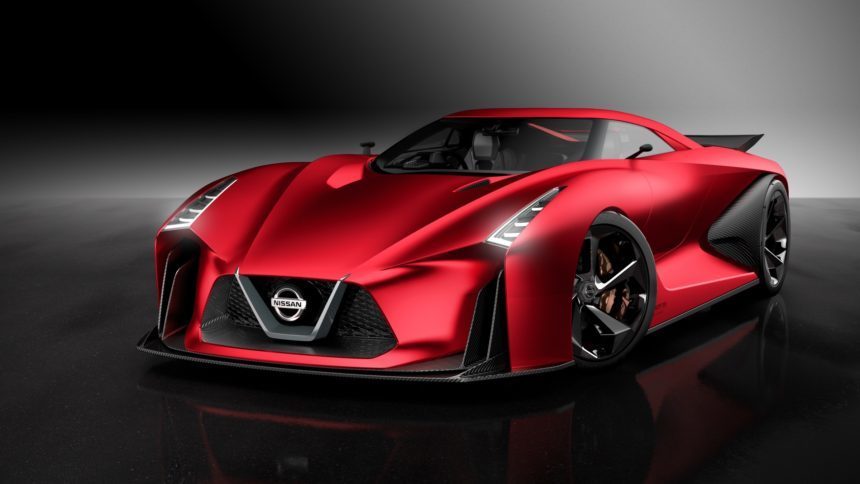 Nissan Concept 2020 Vision Gran Turismo, a concept supercar developed in conjunction with Polyphony Digital Inc., the creators of the racing video game Gran Turismo for PlayStation, is certain to further increase Nissan's sizable presence in the game and beyond.
Nissan introduced one of the most radical-looking Vision GT project cars at last year's Goodwood Festival of Speed, and it looks like the company is ready to do a bit more with the progressive-looking concept.
At this year's Tokyo Motor Show, they'll be revealing an updated (real-life) version of the car in a new "Fire Knight" color and "a new expression of Nissan's signature V-Motion grille".
Of course, the announcement has only fueled speculation in the automotive press that the "Concept 2020 Vision Gran Turismo" car is offering a heavy tease of what to expect in the next-generation GT-R, expected to be revealed sometime within the next few years.
The Tokyo Motor Show kicks off later this month on October 29th. As always, we'll keep an eye out for any additional developments from Japan. Thanks to Furinkazen for the tip!
More Posts On...
The original comments for this post are no longer available.