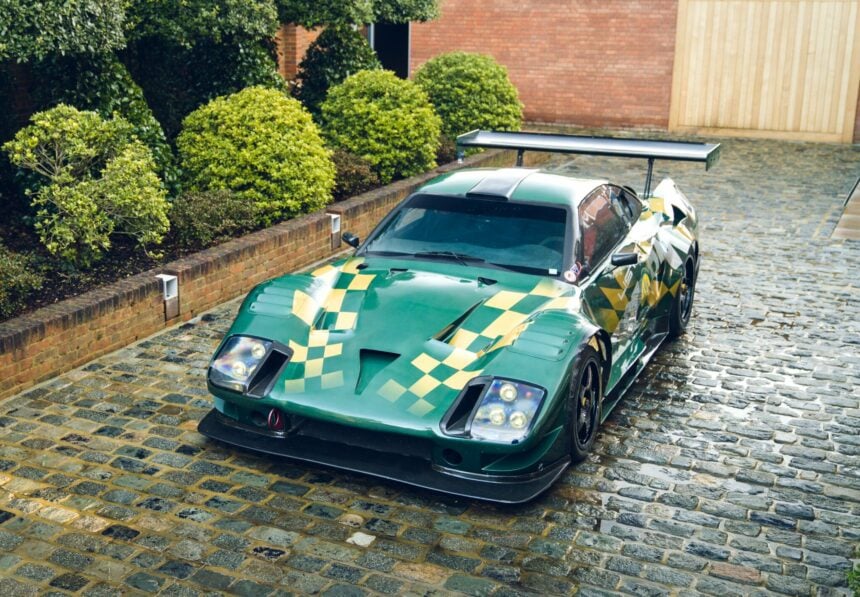 Longtime fans of the Gran Turismo series will recognize the Lister Storm almost immediately. However, outside the game, it's mostly a forgotten race car. That's why for this week Want, we're taking a look at one of the best-preserved examples around.
The story of the Storm has a rather interesting beginning. Making its debut in 1993, it was unlike most high-end cars of its day.
The engine was a 7.0-liter V12 Jaguar unit based on the XJR-9 racer. At the time it was the largest V12 engine fitted to a production car since the World War II era of cars. However, it didn't sit in the middle as you'd expect for a car that looked like the Storm. Instead, it sat in the front of the car and put its power through the rear wheels.
The interior was also rather strange too. Where most supercar-esque vehicle only had two seats, the Storm had a 2+2 configuration. This made it practically a family car. Okay, maybe not.
Unfortunately, the Storm had one major problem: it was absurdly expensive. At the time, a Storm retailed for a whopping £220,000, which is roughly £440,000 ($575,000) in today's money.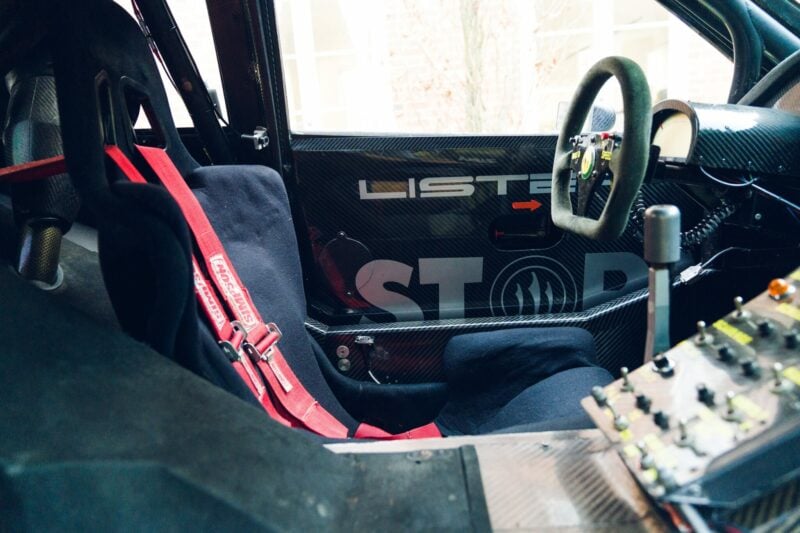 Due to this, it didn't sell well. In fact, only four road-going cars were ever built.
Sales of the Storm road car stopped in 1994. However, it continued on as a race car making its racing debut and the 1995 24 Hours of Le Mans.
This is where we pick up the story of this week's Want.
Oddly enough, this Lister Storm actually started out life as a road car owned by Hans K Rausing. In 1998 the car underwent a full conversion to make it suitable for racing in the 1999 British and FIA GT Championships.
In addition to racing in various GT Championships, it also went on to compete in endurance races too. The most famous of these were the 2005 and 2006 Mil Milhas Brasil (1000 Miles of Brazil).
During its time on the race track, this Storm enjoyed varying degrees of success. According to the listing, it found itself on pole several times. It also took first place in the British GT GT2 class at Snetterton and Brands Hatch, along with a second place at Silverstone. It even picked up two wins in the 2000 Spanish GT.
The listing also notes some pretty impressive talent that got behind the wheel of this Storm too. Just a few of the names include Julian Bailey, Tim Sugden, Tiff Needell, and Bobby Verdon-Roe.
Unfortunately, Jarrah Venables, a broker in Chichester, UK, does not list a price for this Storm. It's also impossible to even make a guess since the car itself is incredibly rare and locating other examples proved to be difficult. Chances are it's rather expensive though given its rich racing history and condition.
However, if you want to own a rather rare race car with a Gran Turismo connection, this could be the car for you. Or if you rather, you could wait for the company's next-generation supercar or its incredibly fast SUV.
More Posts On...