Peugeot has taken the covers off its new 508 saloon, due for an official reveal at the 2018 Geneva Motor Show.
This five-door fastback replaces the existing four-door saloon model as Peugeot's D-segment offering. It's a bit of a different look for Peugeot, which cites GT-style coupes as the inspiration for the design. Indeed there's a touch of Lamborghini Huracan at the rear, albeit with Peugeot's lion claw tail lights.
The new 508 is slightly smaller than the old one, bucking the trend for cars to increase in size. Nevertheless, interior dimensions are unharmed, and the trunk is slightly bigger at 487 litres. It's lighter too, to the tune of around 150lb.
Engines for the launch models include both petrol and diesel. They're standard Peugeot fare, with 128hp, 158hp and 177hp diesel options, a 177hp petrol and a 222hp petrol GT model. All are front-wheel drive and all use an eight-speed automatic.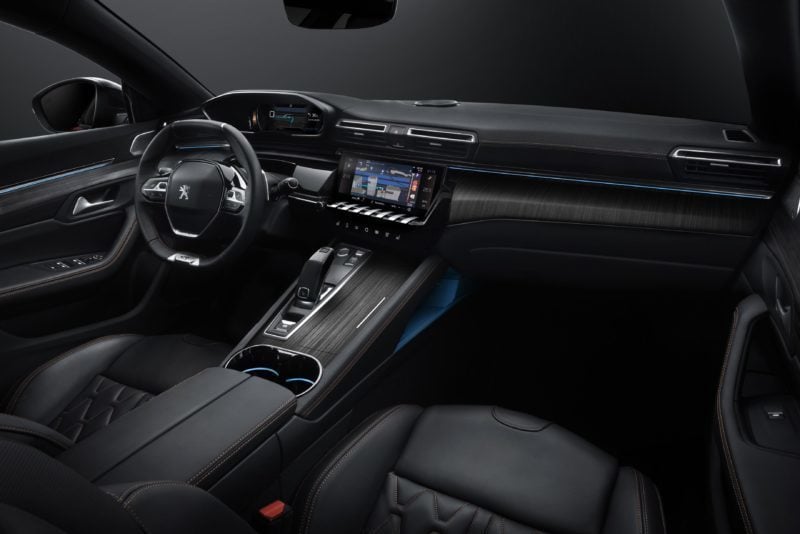 Peugeot also adopts the "i-Cockpit" cabin design for the new car. That includes a small steering wheel as seen on the 308 and 208, and a large, 10-inch touchscreen angled towards the driver.
There's a night-vision system, a first for this market sector, that uses an infrared camera. This provides better object detection in low visibility conditions. The 508 also features a 12.3-inch head-up display.
The car is due to replace the existing 508 in the summer. Notably Peugeot recently opened a new North American office in Atlanta, eyeing a return to the US market after 25 years.
Could the new flagship 508 be the car to herald Peugeot's return? It could do a lot worse.
More Posts On...