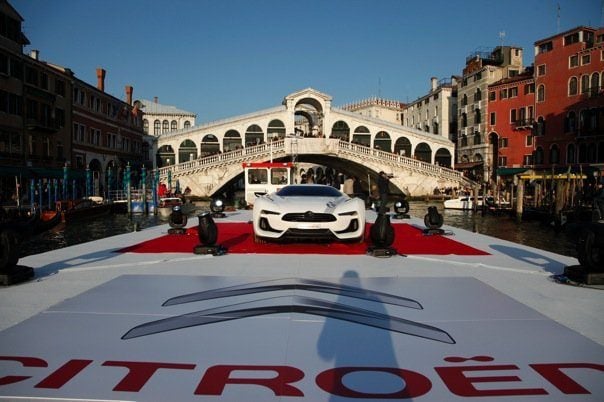 Remember the Photomode location in Gran Turismo 4, which let you place your car on a boat in front of the famous Rialto Bridge in Venice? Citroen managed to re-create this scene from the game in the real world earlier this week, with the radical Citroen GT concept car designed by Polyphony Digital.
In town for the annual Carnival of Venice, the car floated throughout the city, its modern lines sharply contrasting with the Renaissance architecture. Hopefully, this Venetian location will be back for GT5, and we'll be able to take our own shots of the GT on the Grand Canal…one day!
Keep reading for more pictures – thanks to Snake206 for digging this up!
More Posts On...
The original comments for this post are no longer available.