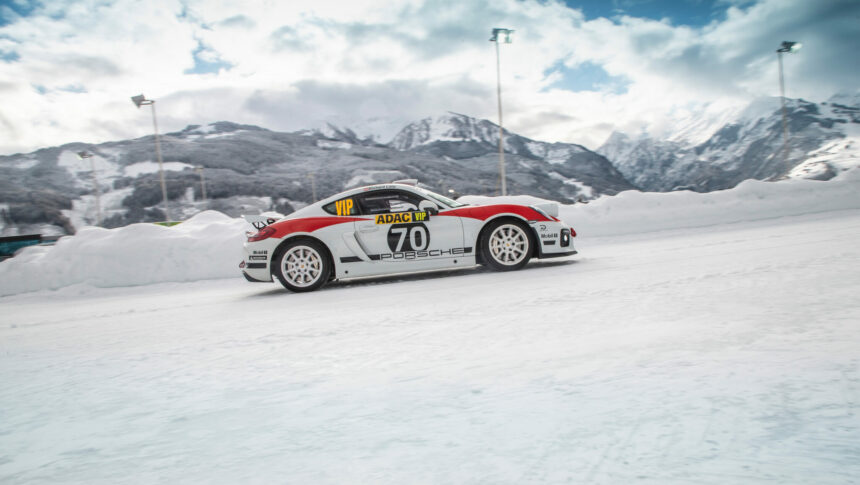 When you think of great manufacturers of rally cars, Porsche might not be the first name to spring to mind. Even if you're a Porsche enthusiast, it'll be more familiar as a brand with a second-to-none race track heritage.
Yet Porsche has a rather impressive history on the rough stuff too. The Porsche 356 took four victories in the gruelling Liege-Rome-Liege rally in the 1950s. The 911 itself saw four overall wins in the Monte Carlo rally, along with successes in the World and European Rally Championships. In fact Porsche is one of only seven manufacturers to win the Dakar Rally more than once.
For 2020, Porsche is looking to return to the rally circuit. This time it's not looking for top-tier world titles, but as a customer option for the R-GT category.
The FIA's Group R-GT regulations are an attempt at a low-cost rally category for rear-wheel drive vehicles. There's a skeleton set of regulations which require cars to be production-based and two-wheel drive — the rules permit four-wheel drive cars if converted to two-wheel drive — and with a 380hp limit.
Individual cars can get a competition passport, so there's no need for an expensive homologation run for vehicles to be eligible. Group R-GT is a support event at the World Rally Championship's asphalt rounds.
So far, only Lotus and Abarth, with R-GT versions of the Exige and 124 Spider, have created factory R-GT cars. Soon Porsche will be joining the fray with a rally car based on the 718 Cayman GT4 Clubsport.
Romain Dumas, who won the R-GT Cup in a private Porsche 997 GT3 entry, was the first to drive Porsche's latest off-road racer. He took the concept study, built around a 981.1 Cayman GT4 Clubsport, to the 2018 Rallye Deutschland as a course car.
The response to that car prompted Porsche to embark on the project proper, using the new 718 Cayman GT4 Clubsport as a basis. That car uses a 420hp, 3.8-liter flat-six, putting it close to the R-GT regulations out of the box, making it a relatively inexpensive option for customers.
The previous-gen concept study had its first snow and ice test this past weekend, at the Porsche Winter Event in Zell am See, Austria. Porsche is aiming to have the 718 in customer hands ready for the 2020 R-GT season.
More Posts On...