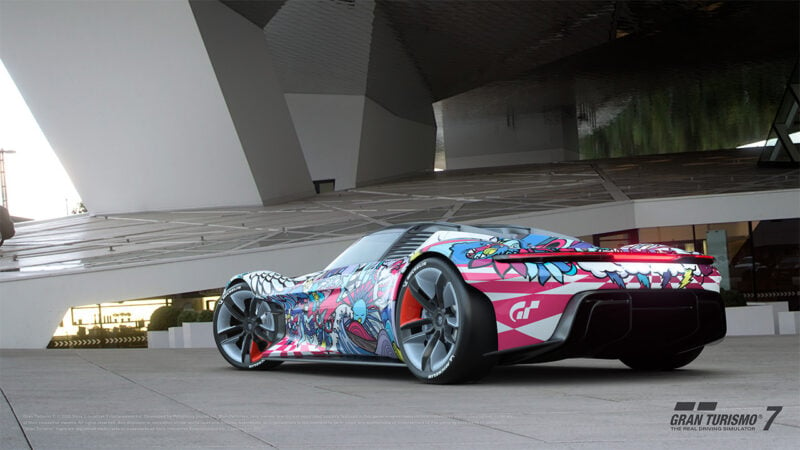 Porsche has revealed a new official livery for its Vision Gran Turismo car at GamesCom in Germany, and it's available in Gran Turismo 7 now for players to download and use.
The design was unveiled during the GamesCom event, at Koelnmesse in Cologne, where Porsche is an exhibitor for the first time alongside partner Puma, as part of a collaboration with Belgian artist Vince "Vexx" Okerman.
First revealed as an in-game livery, which attendees can try out on Gran Turismo 7 rigs at the Porsche/Puma stand, Vexx will also be adding the livery onto the Porsche VGT 1:1 model show car during the event.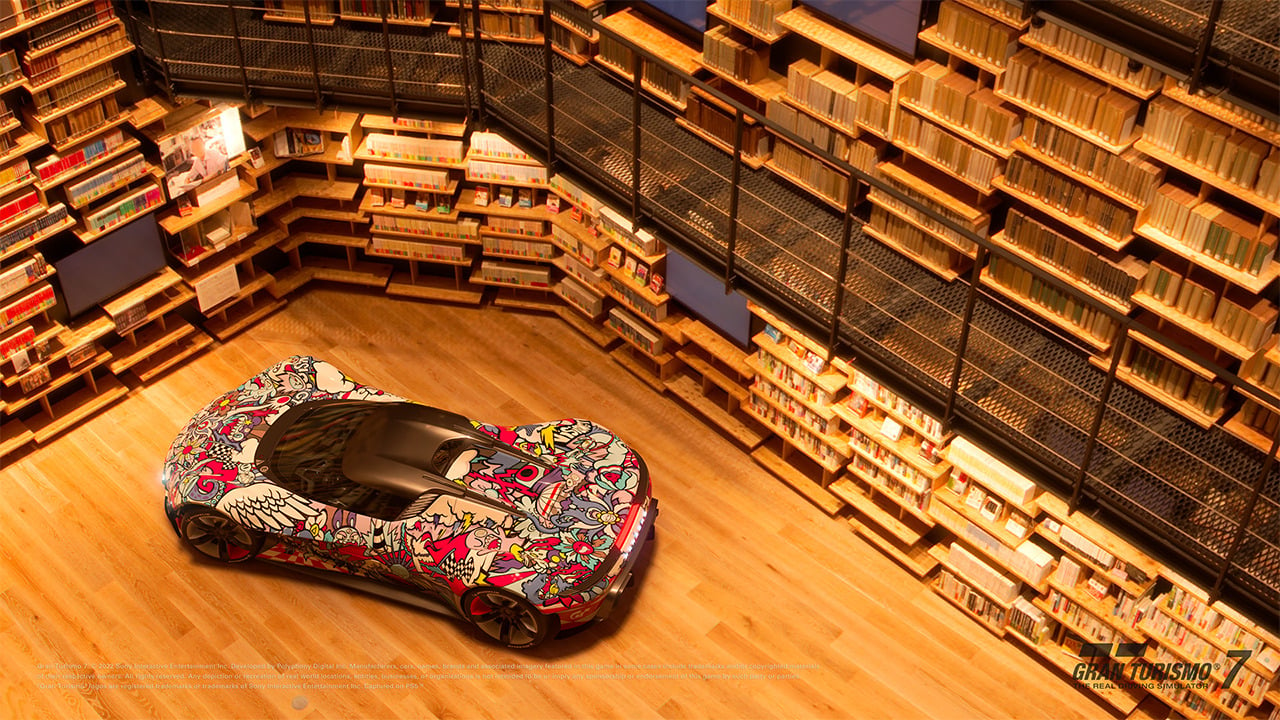 If you're not familiar with Vexx, Porsche and Puma describe him as "one of the world's best-known visual artists on social media", and across his Instagram and YouTube channels sports a following of 3.9 million users.
Vexx's designs are highly colorful, street art-type "doodles", featuring a variety of animals, human faces, flowers, shapes, and cartoon figures, and the livery for the VGT reflects that.
It's not limited to GamesCom attendees either. Polyphony Digital has made the livery available in game within the Discover section of GT7. You can either find it there, under the "Cool Picks" selection, or add it to your collection via the official game website — though you will need to be logged in.
To go along with the car, Porsche and Puma will also be making special Vexx collection products available. There's a t-shirt and a hoodie bearing a different but associated design — featuring the car and the familiar PlayStation buttons among other images — and a 1:18 scale model of the Porsche Vision GT in the same Vexx livery.
This isn't currently listed in the Porsche Shop in the USA, but the UK version has it for sale at £351, a 25% increase over the standard, 1000-piece limited-run Vision GT — equivalent to $650. The Puma collection has yet to be featured on its websites.
See more articles on Porsche and Vision Gran Turismo.