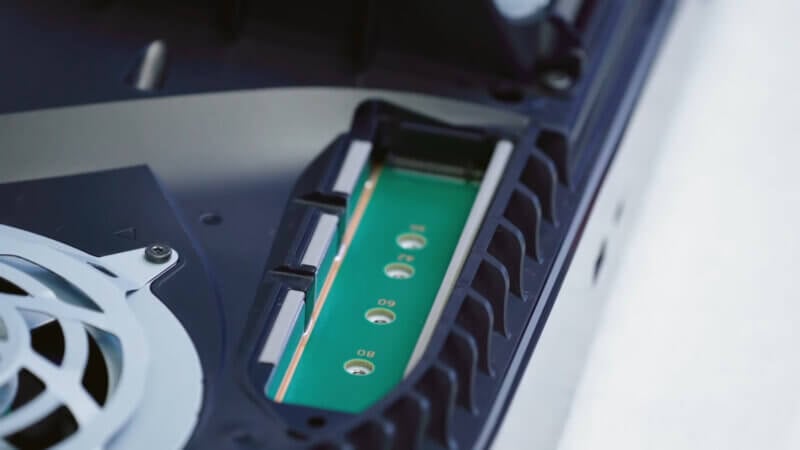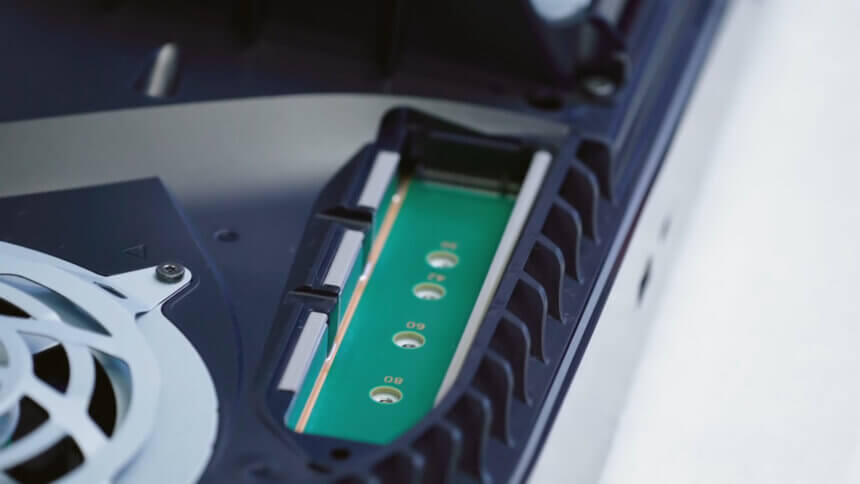 One of the PlayStation 5's most useful features, the ability to expand internal storage, looks set to become available over the next couple of months — and already we know one product that will fit the bill.
The console's unusual 825GB internal storage was a point of curiousity when first revealed in 2020. Despite the creeping increase in on-disc storage required for games, the PS5 ships with less hard drive space than the latest versions of the PS4.
That's because the PS5's storage is a custom solution intended to maximize data throughput, featuring an array of solid-state chips, each with its own dedicated channel. Thanks to a new approach to the filesystem, games should actually become smaller, and there'll no longer be any need for the interminable "copy" phase of game updates that has become a much-derided aspect of PS4 ownership.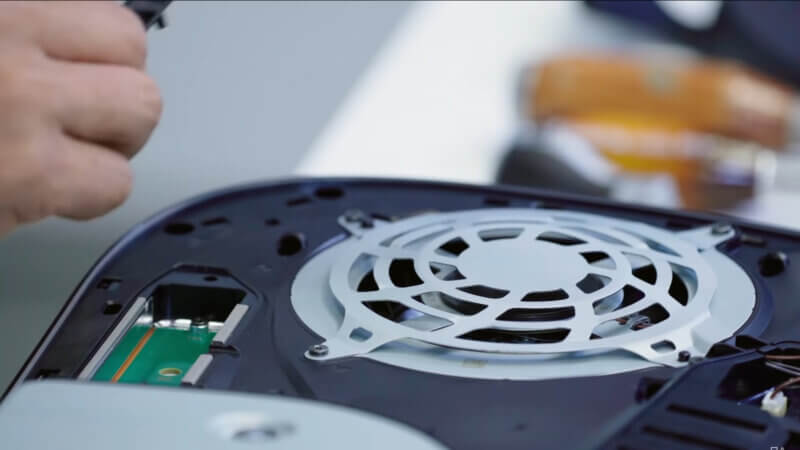 However, to enhance the console's storage capabilities, Sony included an internal slot for upgrades. It's easily accessible and supports any drive that will fit: M2 form solid-state drives (SSD) with specific dimensions. Up until now though, the ability to use this feature has been locked.
Players who have signed up to the PS5 Beta program will soon be able to take advantage of the feature, and Sony has now published an official guide to SSD installation on the console's support pages. That includes the technical specs of SSDs that will fit in the slot:
Interface: PCIe Gen4 x4 M.2 NVMe
Form Factor: M.2 type 2230, 2242, 2260, 2280, 22110
Capacity: 250 GB – 4 TB
There are some further specific requirements however. If the SSD has a heatsink attached (which is highly recommended), it cannot exceed 25mm width, or 8mm in additional height. For double-sided M2 SSDs, a lower heatsink cannot be more than 2.45mm thick. The entire structure must be no taller than 11.25mm.
Interestingly, Sony recommends that any fitted drive has a data transfer rate of more than 5,500MB/s, though this doesn't seem to be a limiting factor. However it's also noted that even at this bandwidth or greater, this won't guarantee the same performance as the internal SSD.
The SSD expansion will act as exactly that. Players will be able to play games directly from either the inbuilt SSD or the expansion, and update and download to either location too.
One further point of note is that Sony cannot guarantee an SSD that fits will actually work with the PS5, and to check with the SSD manufacturer for compatibility.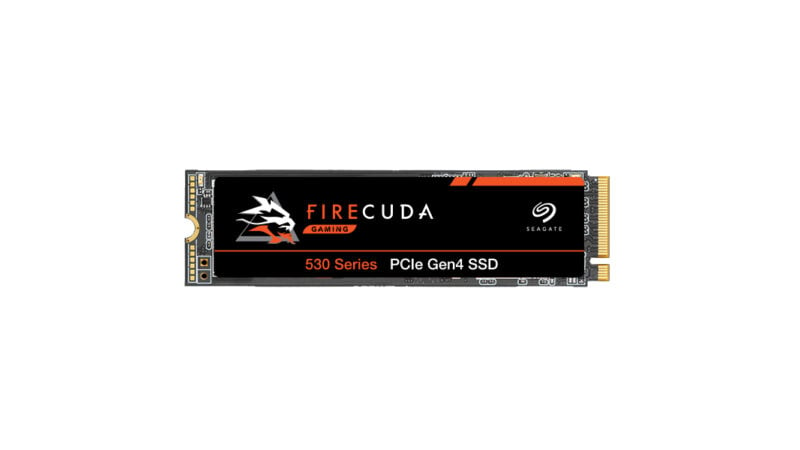 Handily, today also sees the first announcement of a PS5-compatible M2 drive. Specialist storage manufacturer Seagate has revealed that its FireCuda 530 SSDs, which launch in August, will be capable of functioning with the PlayStation 5.
The FireCuda 530 is a 2280 (22mm x 80mm) form factor M2 drive, available in capacities of 500GB, 1TB, 2TB, and 4TB. It's capable of read speeds of up to 7300MB/s (7000MB/s for the 500GB drive) and write speeds of up to 6000MB/s (3000MB/s on the 500GB item). You can pick it up either as a standalone item or with the heatsink which, at 24.2mm by 11.04mm at its largest, easily slots into the PS5's expansion port.
Unsurprisingly, as the first of its kind, pricing is a little on the high side. The smallest, 500GB drive comes in at $150 without the heatsink, and prices run up to some $1000 for the 4TB. For the purposes of comparison, the 1TB drive will set you back $255, while the Xbox Series' custom SSD — also a Seagate product — is $220, though prices for the PS5's drives will likely fall as more products come to market.
See more articles on PlayStation 5.