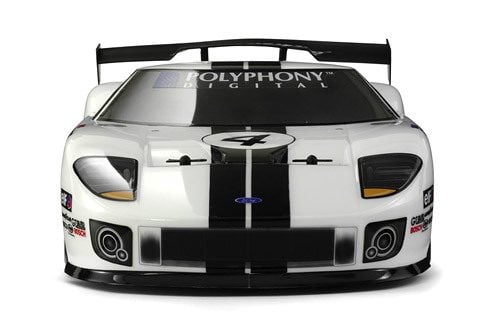 Polyphony Digital teamed up with RC car company HPI Racing to bring the Ford GT LM Spec II to life.  We know the Ford GT is one of Kazunori Yamauchi's favorite cars (he actually owns two of them), which is probably the reason it was featured prominently in Gran Turismo 4's box art and the game's epic video intro.  The 1:10 scale car looks to be very well put together, and much more powerful than anything you will find at your local Wal-Mart.  Pricing has yet to be announced – check with your nearest HPI distributor (Europe/North America) for local availability.
Visit HPI Racing's website for more info.
See more articles on Polyphony Digital.