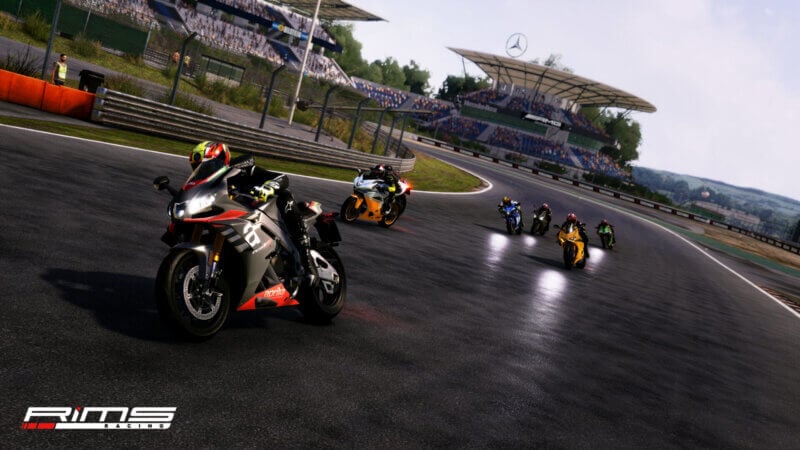 With the launch of RiMS Racing now only three weeks away, the game's developers, RaceWard, have published some videos showing a behind-the-scenes look at the development process.
The two "dev diary" videos are part of a series that will run right up to the game's launch on August 19. RaceWard intends to post up a new video each Thursday, at 1300 UTC, to show a new aspect of the production.
With the first video in the series, RaceWard provides an overview of the entire development. Marco Ponte, the CEO of RaceWard and creative director of RiMS Racing, takes viewers through the game from introductory research two and a half years ago through to partnerships with manufacturers, in order to create a simulator of not just riding a motorbike but of the bike's individual components.
The second video, published today, is a more detailed look at the game modes and courses in RiMS Racing. That includes the defunct Circuito de Monsanto, which RaceWard modelled using previous studies of the track.
Game designer Alessandro Carullo talks through the physics model, for which RaceWard collaborated with Politecnico di Milano, a university in Italy specializing in engineering and design. The team explains that the model allows for real-time tire wear calculations which depend on the players's riding style.
There's also discussion of the various items of riding gear that players can choose from – catering to both amateur and professional riders – with a visit to Dainese in Vicenza to look at its products.
With RiMS Racing set to launch on Thursday August 19, across PlayStation 4/5, Xbox One/Series, PC, and Nintendo Switch, we're expecting at least two more videos looking at the title's development.
See more articles on RiMS Racing.