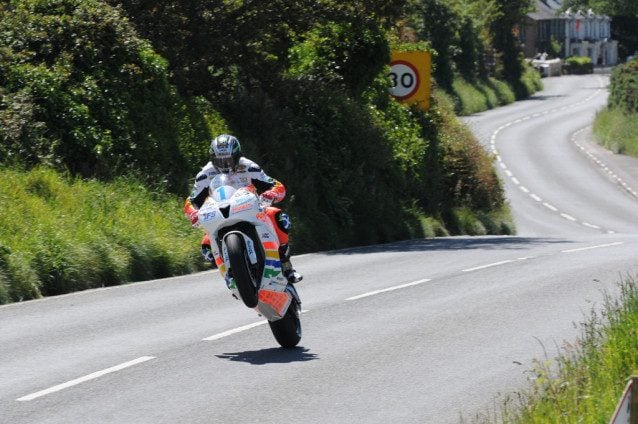 A "team of programmers from Sony Computer Entertainment Europe" are reportedly on the Isle of Man, studying the famous TT Race circuit which stretches over 37.73 miles across public roads on the island.
The report comes from Bike Sports News magazine, who claims a source from the Isle of Man's tourism department informed them that Sony are considering the track for inclusion in Gran Turismo 7 on the PlayStation 4.
A "deal" has yet to be struck, however, which would indicate SCEE is in the very early stages of negotiating track licensing and the ultimate future of the track in GT7 is still uncertain.
At over 37 miles in length, modeling a track at the scale of the Snaefell Mountain Course would be a significant accomplishment for Polyphony Digital, and the longest track in any Gran Turismo game to date. By comparison, the Nurburgring 24h circuit is 15.5 miles, and the upcoming GT6 track based around Zahara de la Sierra, Spain is expected to be 16.7 miles.
https://www.youtube.com/watch?v=iRWp9rhfS_0#t=28
Regardless, the most interesting (and obvious) point to note is that the Isle of Man TT is the most historic and famous motorcycle race in the world. Although cars occasionally run the circuit for exhibition or record-breaking attempts, the race and the course is almost exclusively associated with motorcycles, and will likely fuel new speculation about Polyphony's plans to include them in GT7.
This would not be unprecedented: back in 2006, Polyphony Digital released Tourist Trophy for the PlayStation 2, a motorcycle game built upon GT4's game engine. Later that year, Gran Turismo HD was revealed at E3, and famously showcased both types of vehicles side-by-side, though bikes have since been absent from the world of Gran Turismo.
Thanks to @naidsy for the tip!
UPDATE: GTPlanet users who live on the Isle of Man are reporting that a Gran Turismo team was spotted at the airport. Police have also informed local residents that this service vehicle would be driven slowly around the circuit over the next two weeks by "Japanese technicians".
See more articles on Isle of Man TT and Rumor.