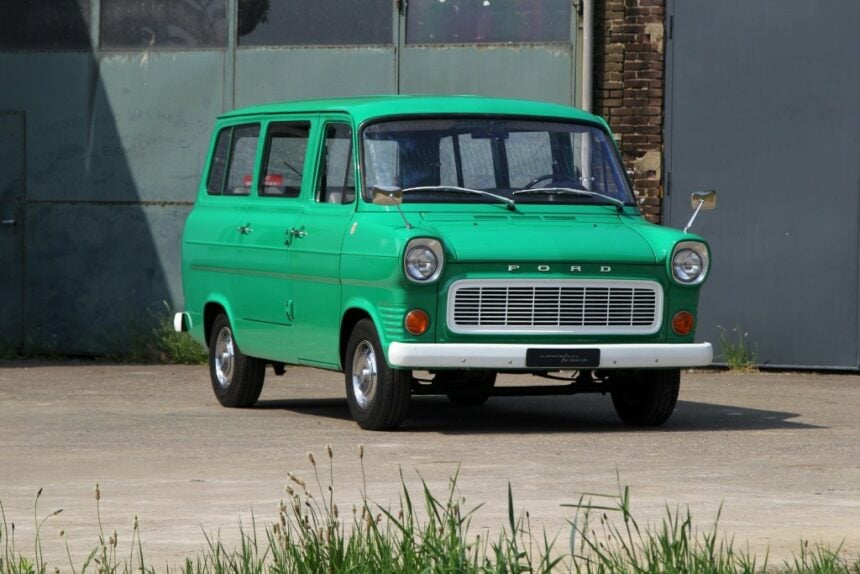 For this week's Want, we're going a little more utilitarian than most of our previous entries. However, it's still a vehicle that's creating quite a buzz since it just landed in Forza Horizon 4 thanks to the latest Car Pass update. This is, of course, the Ford Transit van.
Now we do need to explain, we rather like vans, especially old school ones. There's just something inherently cool about something so simplistic yet so versatile. As an added bonus, some of them are even pretty good in the performance department too.
The Transit is something the checks all these boxes, plus many more.
The history of the Transit begins back in 1965. Back then Ford had the Thames 400E and the Taunus Transit that sold throughout Europe. However, it could not keep pace with the Bedford CA.
Ford needed an edge, but it also needed the resources to develop a brand new platform. To accomplish this Henry Ford II asked Ford of Britain and Ford of Germany to combine resources. Both subsidiaries did and in doing so created the Ford Europe we know today.
What the new Ford Europe came up with was something radically different. Instead of the forward control, mid-engine configuration of many European vans, the Transit used a front engine design. This gave it a remarkably American-like appearance, which helped it stand out as well.
In addition to the uniqueness of the design, it also allowed for more carrying capacity. Plus the Transit could now be adapted into one of the hundreds of combinations.
To further maximize space in the Transit, Ford also set the drivetrain as far forward as possible. This resulted in a stubby nose and limited space under the bonnet. However, Ford had two options that worked well, the Essex and Taunus V4 engines.
The Essex would end up the main staple for the UK based Transit vans and came in both a 1.7 and 2.0-liter flavor. There was also a high-performance version that made use of a 3.0-liter Essex V6.
Mainland Europe ended up with Taunus V4, which came in 1.3, 1.7, and 2.0-liters offering a slightly different lineup.
Not to be outdone, the Land Down Under used a completely different engine in its Transit too. Sourced from a Ford Falcon, the Australians opted for a 3.0-liter inline-six. After all, Aussies do enjoy a big engine.
Power for all these engine options wasn't exactly stellar, but still pretty good for the time. In fact, it was so good that criminals absolutely loved the Transit. According to Ford and Scotland Yard, 95% of all bank robberies in Britain used a Ford Transit. This earned it the nickname "Britain's Most Wanted Van".
Thankfully, the example we found for sale by Ruyl Classics of Elsloo, Netherlands isn't a former baddie vehicle. Instead, it's a two-owner van from Vienna, Austria that is in remarkable condition.
According to the listing, it's a 1975 model in a Kombi, or station wagon, configuration with seating for nine. Ruyl Classics notes that it's a one-off as well, however it looks like other vans of this nature do exist.
Perhaps the most striking detail of this Transit is its color. Finished in bright green, it really stands outs and shows off the virtually flawless bodywork.
As for the interior, it's a light grey imitation leather that also appears to be in fantastic shape.
Under the hood sits a 1.7-liter Taunus V4 making 65hp. It's also practically brand new too with just 8,621km (5,356 miles) on the clock.
Due to this Transit's condition and low miles, the price is rather high at €28,500 ($32,000). However, if you want a pristine example of the van that helped build Europe, this just might be the ticket.
More Posts On...