A post on the official PlayStation Blog has detailed what PlayStation 5 users can expect from the system's backward compatibility functions. The article, from Sony's senior vice-president for platform planning and management, Hideaki Nishino, reveals precisely how the feature will function.
The approach to BC on PlayStation consoles has been quite variable in the past. The PlayStation 2 could support just about any PlayStation 1 game (region depending), while the PlayStation 3 supported PlayStation 1 games, but other than a couple of very early specification machines, didn't support PlayStation 2 games. With PlayStation 4 it was much simpler: it didn't support BC at all.
For PlayStation 5, Sony is walking back this policy a little. When the next-gen console launches next month, it will support almost every PlayStation 4 game ever made — more than 99% of over 4,000 titles released. However, there are a few details to clarify.
The most important one hinges on which PS5 you buy. If you pick up the full-fat, $499/£450 console, then you're pretty much set for anything — it'll play almost any game, digital or disc-based, that you ask it to. You'll also be able to upgrade your game, if it's eligible, from either a disc or digital PS4 version to the digital PS5 version.
As you'd expect, this doesn't entirely apply to the Digital Edition PS5. While you'll still be able to play digital PS4 games, and upgrade from PS4 to PS5 versions where eligible, you won't be able to play or upgrade disc-based PS4 games. In essence, with no disc drive, there's no way for the Digital Edition console to accept the disc as your game license.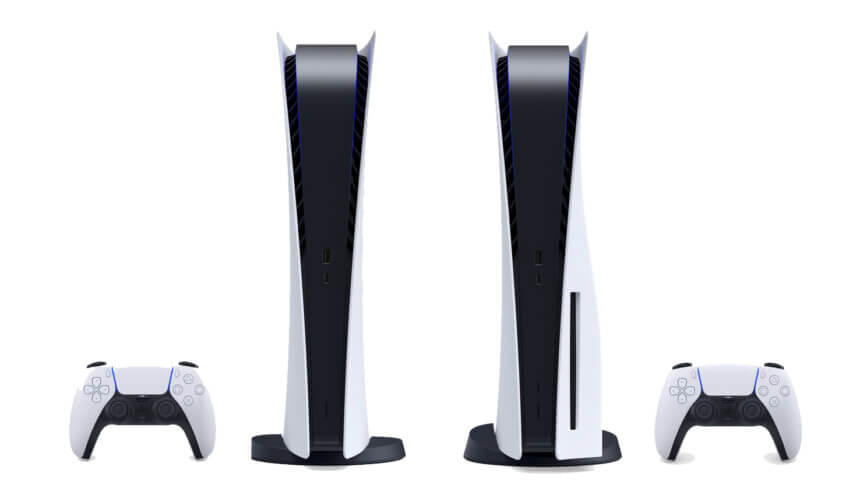 Depending on the title, your PS4 games may be able to take advantage of the console's improved loading speeds, and the Game Boost feature. This enhances the resolution or frame rates where the developer has made this possible. The blog post also notes that PS4 games will benefit from "some of the PS5's new UX features", but what this means is still under wraps at present.
PS5 will also continue to support PS4 PSVR titles, though again there's an asterisk against this point. In order to play these titles you'll need the appropriate equipment — PS VR headset, DS4 or PS Move controllers, and the PS4 version of the PS Camera. The PS5 HD camera will not be compatible. You'll also be able to play PS4 games from PS Plus or via PS Now, and even stream them on Remote Play.
Game saves will also transfer, where the developer has made that possible. PS Plus members will have access to synched game saves from PS4 on their PS5 titles, and you can also move them between consoles by any other standard method, such as a USB flash drive. Precisely what transfers is a game-by-game issue; we already know that DIRT 5, for example, won't transfer your game progress but will transfer your Playgrounds courses.
As for what PS4 games won't be playable on PS5… well that's a very short list indeed. Currently it only includes ten titles, and these are listed on the official PS5 site. While you might expect the games populating that list to be obscure Japanese or early PS4 titles, one of the games on the list is 2020's bike-racing sim TT Isle of Man – Ride on the Edge 2 (Update: ROTE2 will now receive a patch to confer PS5 compatibility, as will DWVR. This brings the list down to eight).
One final, important point regards older PlayStation platform games. As with a comment from Sony Interactive Entertainment's CEO, Jim Ryan, earlier in the year, Nishino's article swerves the concept of PS1, PS2, and PS3 backwards compatibility on PS5. Both say the focus was the PS4 games catalogue, and that means that the PS5 won't support any games from previous consoles — at least at launch.
See more articles on PlayStation 5.