Busy times here at the Hooncorp HQ! With three weeks to go until the famed 24 Hours of Lemons NZ, we can now announce the lineup of drivers who will be racing under the Hooncorp x GTPlanet banner.
Back in December, we announced the Hooncorp x GTPlanet alliance to come together and take on the New Zealand edition of the 24 Hours of Lemons. The open invitation to all GTPlanet members was put out, and we received a lot of interest. Drivers from all manner of experience levels, skill sets and racing categories expressed their desire to join the team, however after months of communicating with the various respondents, we can now reveal the official driver lineup for the Hooncorp x GTPlanet team.
The Driver Lineup
Of course, I will be captaining the team. 2015 GT Academy finalist Louie De Manila (Louie_Schumii) will also be racing for the team, having participated in the Taupo 12 Hour a few months ago in order to gain experience before the 24 Hour.
I'd also like to welcome to the team Cameron Fleming (Noremac7), Karl Schlegel (Major Swanky), and Daniel Brown (UrBAn_108). These drivers will be flying the GTPlanet flag at the 24 Hours Of Lemons, May 11-12 at the Hampton Downs Motorsport Park!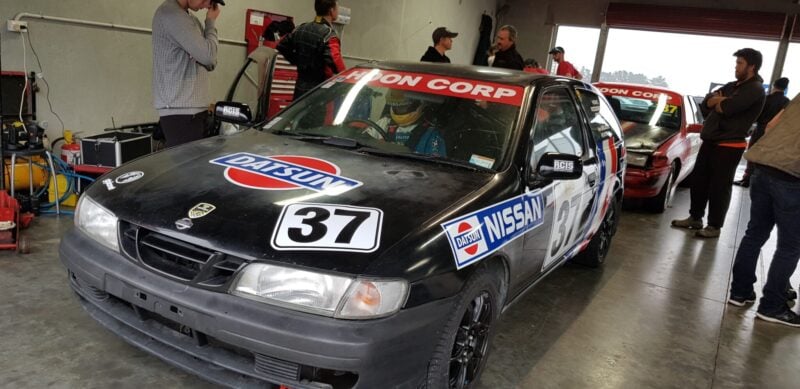 The Car
The vehicle of choice for the team will be the #37 Hooncorp Nissan Autech Pulsar. With a 2.0-liter SR20 four-cylinder producing around 200hp to the front wheels, what it lacks in top end speed it more than makes up for in agility, forgiveness and cornering.
The Pulsar has already proven its prowess in the Lemons environment. It participated in the 2018 24 Hours Of Lemons NZ, where it displayed strength particularly in the stormy conditions of the early morning. And at the end of it all, it emerged 15th out of 54 starters.
The #137 Hooncorp Holden Commodore will be appearing at the event as well, piloted by some of Hooncorp's own allies.
This race is set to be the biggest in the country, both in distance and in participation. Over sixty teams (300+ drivers) are expected to compete. Braving the elements, the night and of course the other drivers, this is going to be one gruelling race. And that will apply to both cars and drivers.
Hooncorp is confident. Riding off the success of last year's effort, in which both cars not only finished the race, but finished in the upper half of the field. We're doing everything we can to make sure the cars can do even better this year, and you can keep up to speed with all the developments, news and announcements over on The Hooncorp Thread in the Motorsports section of GTPlanet.
More Posts On...