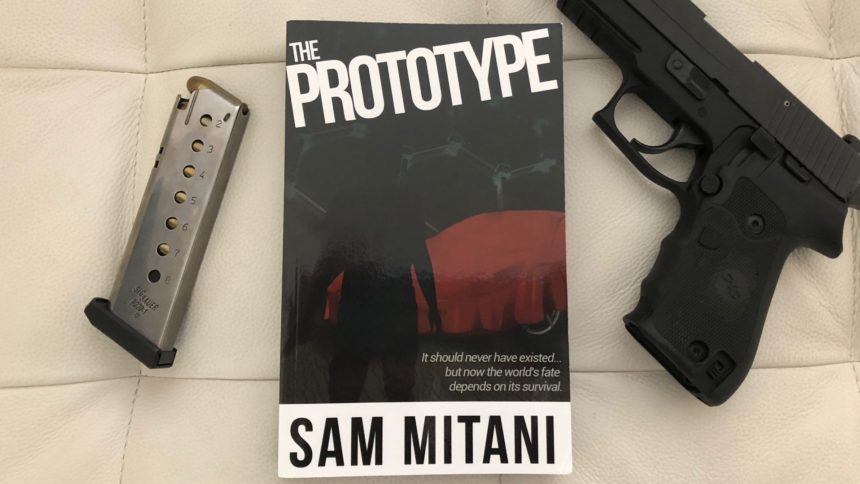 I first met Sam Mitani in London's Heathrow airport. We were there for Gran Turismo's 15th Anniversary — the blowout event which saw the announcement of Gran Turismo 6 — and we quickly became friends.
With over 20 years of experience as an automotive journalist, Sam has been living the dream of most car enthusiasts. After earning his journalism degree, he worked his way up to International Editor for Road & Track, testing cars for the magazine and several other publications around the world.
Sam is also accomplished beyond the keyboard: he's raced in the Dakar Rally and the Baja 2000, was a guest host on Best Motoring, and even set a land speed record at the Bonneville Salt Flats in 2010. Sam is also a 5th-degree Judo black belt, owns his own dojo, and placed 3rd in the World Masters Judo Championships.
Needless to say, I found Sam to be quite an interesting character, so when he told me he was going to start writing fiction I was eager to see what he would come up with. Six months later, an advance copy of his book, The Prototype, arrived on my doorstep.
The Prototype tells the story of a 20-something automotive writer and gamer named Stockton Clay. After receiving an invitation to cover the launch of a new prototype supercar — the biggest assignment of his career — he gets sucked into an international conspiracy and ends up in a fight for his life.
With so many unexpected twists and turns, I can't tell you much more about the plot without spoiling the story, but there are a lot of surprises along the way.
The book has been described as "Jason Bourne meets Top Gear", and that's an accurate analogy. The story is packed with cars, planes, helicopters, guns, cutting-edge technology, and takes place in exotic locations in the South of France, Malibu, and Japan.
The Gran Turismo series and GT Academy also get shout-outs in the book, as they are credited with helping to craft the protagonist's driving skills during a car chase on the Otarumi touge. There's even an endorsement from Kazunori Yamauchi himself on the back cover.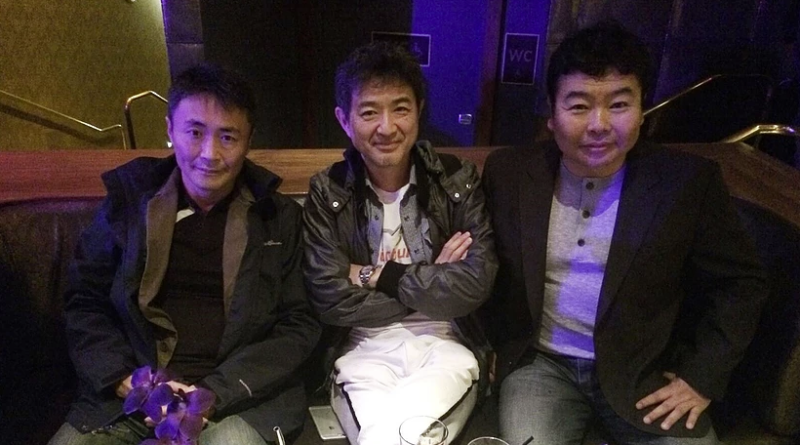 One of my favorite qualities of Sam's writing in The Prototype is his specificity: he describes makes and models of real cars, guns, and helicopters in the book. It's a subtle and effective way for the author to communicate that he loves this stuff just as much as the (likely) reader.
To refine his craft, Sam actually went back to school, taking classes at UCLA to learn the finer points of fiction writing. It took him a year and a half to create The Prototype, and his effort is apparent. His best qualities from his non-fiction days remain, and his writing style is clear and succinct. The book is easy to read, and with all the action, you can quickly devour one page after another.
Although I will probably get some flak for heaping so much praise on a book written by my friend, I really did enjoy it. What's not to like about a story with fast cars, guns, private jets, exotic locales, lots of action, and a relatable protagonist who was inspired by Gran Turismo? For me, that's about as good as it gets.
The Prototype is on sale now at Amazon (affiliate link), Target, and Barnes & Noble.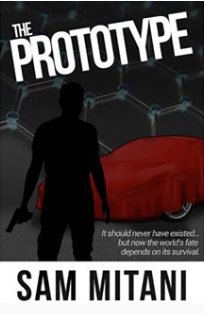 More Posts On...