Pirelli World Challenge series rookie Bryan Heitkotter is on quite a hot streak, notching his third straight GTA class win Sunday at the 2.46-mile Canadian Tire Motorsports Park in Canada.
Heitkotter raced a heroic race on Saturday pushing hard to get the win in GTA. On Sunday, Bryan started the #05 Always Evolving/GT Academy Nissan GT-R NISMO GT3 in ninth position, but was able to work his way up several spots for a fifth place overall finish and secured his second win of the weekend in GTA.
Teammate James Davison, who will drive in next week's Indianapolis 500 for the Always Evolving / Replay XD racing team, finished ninth overall on Saturday in GT but slipped to 20th on Sunday after starting sixth. While running in P2 after an incredible re-start, contact with a Ferrari forced Davison to pit for a new wheel on his #33 Always Evolving/RePlay XD Nissan GT-R NISMO GT3.
2011 GT Academy winner Heitkotter is making the most out of his first opportunity to drive a full professional season for championship points. In Saturday's GTA class win, he finished 10th overall, just behind teammate Davison. This is his third straight class win in GTA.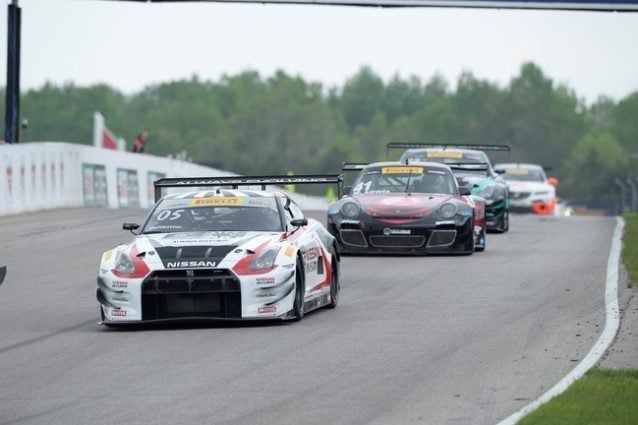 "This was my first trip to Mosport and I have to say, I liked it," said Heitkotter. "The team is doing such a great job setting up the car, and at the same time I'm getting more comfortable in the car each time out. I'm happy to come away with the two wins and points for the AE team and for Nissan."
On Sunday, the 34-year old Californian topped Saturday's performance by also finishing an impressive fifth overall in a star-studded field of International drivers in exotic machinery.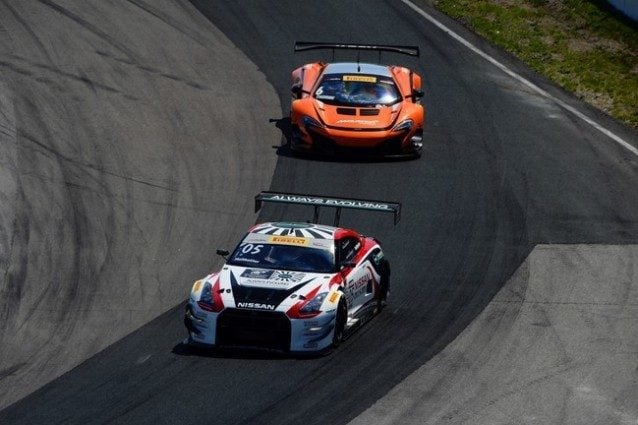 Erik Davis, team owner, said: "Bryan continues to impress us with his natural skills and ability to take in information and then execute. It's a very challenging series with a lot of top teams and drivers and Bryan is in the thick of it. I'm very proud of where he is at thus far and can't wait to see him continue to develop as he gets more time in the car. It's a lot of fun to be a part of."
The Canadian Tire Motorsports Park PWC rounds will air on CBS Sports Network May 4 at 5:00 p.m. Eastern/2:00 p.m. Pacific.
More Posts On...
The original comments for this post are no longer available.