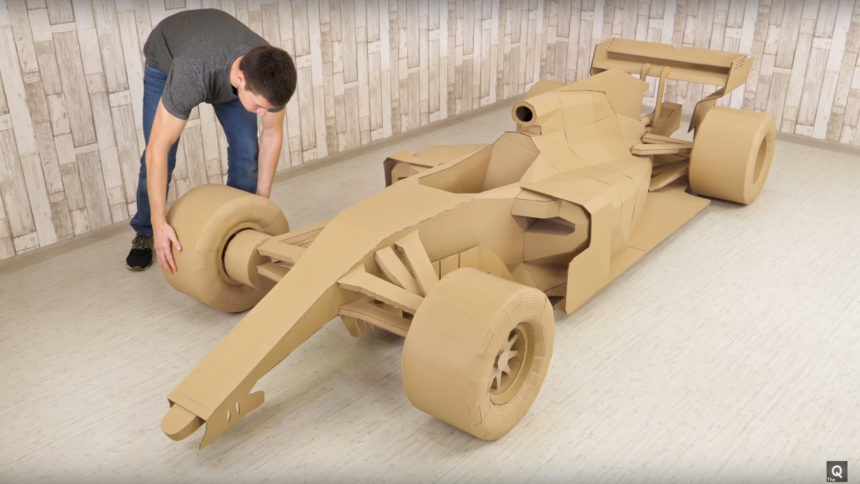 If you think you're bored of F1, spare a thought for the chap in this video. He's not only bored, he's card-bored…
Yes, it takes a special kind of mind to think this up, but one enterprising soul has created an F1 car — true to the 2018 regulations — entirely out of cardboard.
The video comes from YouTube channel "The Q". It specializes in building things from unlikely materials, particularly cardboard, matches and aluminum drinks cans. The Q has already made F1 cars from Coke cans and match sticks, but this build was even more challenging.
For a start, the match stick car was tiny, but also neither were particularly detailed beyond the basic structure. With the more versatile cardboard at his disposal, he went all-out.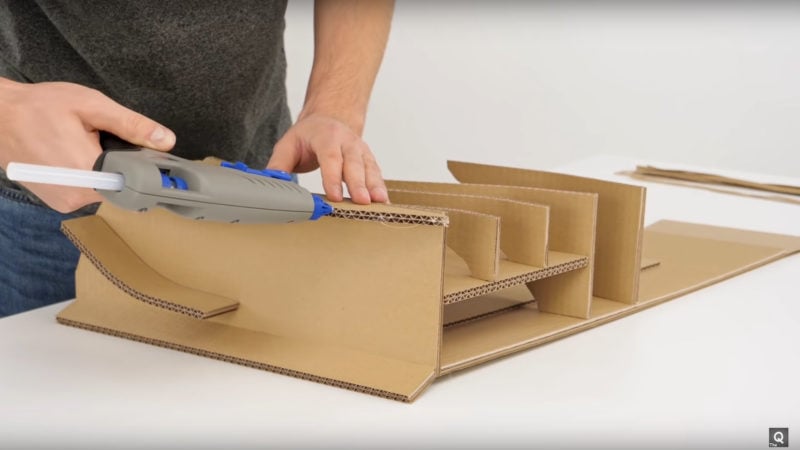 The complex model includes not just the bodywork shapes but all sorts of finer details. There's features like the halo protection system, the DRS actuator, and a replica steering wheel. He even takes the time to recreate the tire sidewall bulge.
It's a little too small — and likely too fragile — to get into though. The whole vehicle, measuring in at 1-to-1.3 scale, consists of nothing more than cardboard and glue. That means it's technically a composite material, though probably not one that will catch on in the sport.
Although we're treated to just five minutes of video, the project took 250 man-hours. The Q used over 500 square feet of cardboard and more than 100 glue gun sticks. You can watch the build process below:
More Posts On...