As the year rumbles to a close and the press offices take well-earned breaks from people pestering them for information, news coming from the automotive sector is typically thin on the ground.
Nevertheless, it's been a diverse week, with a new Lister on the way and an old FIAT making all the wrong kind of headlines. There's been plenty of other little bits and pieces too, and here are some that you may have missed.
Auction Senna
The reaction to the McLaren Senna was… a little mixed. Some thought it was tough to like, others thought it was atrocious. However that hasn't stopped one punter from spending more than twice the price in order to secure the final build slot.
McLaren will build just 500 examples of the Senna, and held the build slot for car number 500 back. It then held a private event for McLaren customers, which included a charity auction for this final car.
With all proceeds due to go to the Ayrton Senna Institute, helping underprivileged children in Brazil, the hammer dropped at a cool £2,000,000.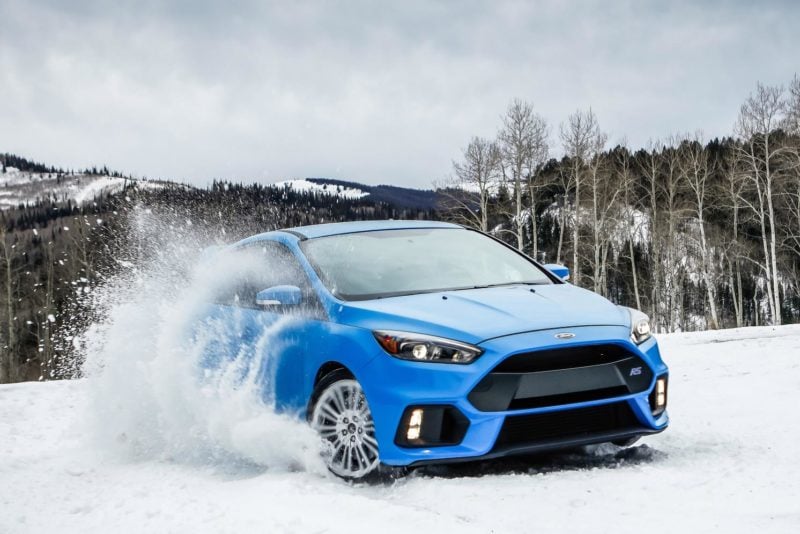 Focus Failures
It might have been one of the most anticipated cars of recent years, but that doesn't means that the Ford Focus RS is without its troubles. And we're not talking about the ride quality either.
Rather it seems that the 345hp, 2.3-liter Ecoboost turbo engine isn't all it's cracked up to be. Some early versions of the engine, covering 2016 and 2017 cars, seem to have a problem with white smoke.
The issue seems to be related to the head gasket. On some vehicles this isn't sealing the block and head, reportedly due to distortion of the engine block itself, allowing coolant into the cylinders. The issue doesn't affect Mustang 2.3 Ecoboost, as the Focus uses a different design. Ford is replacing engines and reportedly working on a fix for all Focus RS models.
Aston Heads Home
It's been nearly 15 years since Aston Martin moved, lock, stock and ejector seat, to its new premises at Gaydon. Since then, its original home in Newport Pagnall had been home to Aston Martin Works, a heritage specialist.
This week, the company moved back again. Well, sort of. Aston is building 25 special "Continuation" DB4 models in Newport Pagnell — the same place as it built the originals 60 years ago.
It builds the special, track-only DB4 GT Continuation cars to original standards with modern techniques. Each car takes around 4,500 man-hours to build, with the last of the 25 due to find a home in 2018.
Aston Martin is still building a third production facility at St. Athan, in South Wales.
Births and Deaths
It's a little quiet on the new model front this week, as brands gear up for the 2018 North American International Auto Show in the New Year.
That said, Mercedes chose this week to reveal a new G-Class. As ever with the G-Class, the term "new" is somewhat malleable. It's essentially the same car as it was in 1990 (which wasn't that much different from 1979's G-Class), but with a nice new interior. Actually, it's a pretty special interior, which explains why it's the only thing shown in all of the press shots. It'll debut officially in January.
Also heading to the motor show is the new Rolls-Royce Phantom. That will appear at the show's official opening — The Gallery — on January 13. Rolls-Royce officially unveiled the car at Goodwood this summer, but January will mark the car's North American debut.
Although not a launch per se, Polestar has announced the markets it will enter its debut car into in 2019. The new Swedish brand, budded off from parent company Volvo, will open dealerships in the USA, China, Germany, Sweden, Norway, and the Netherlands. We say "dealerships"; Polestar refers to them as "Polestar Spaces", where "customers can physically interact with the brand". So dealerships then.
See more articles on Aston Martin, Ford Focus RS, and McLaren Senna.