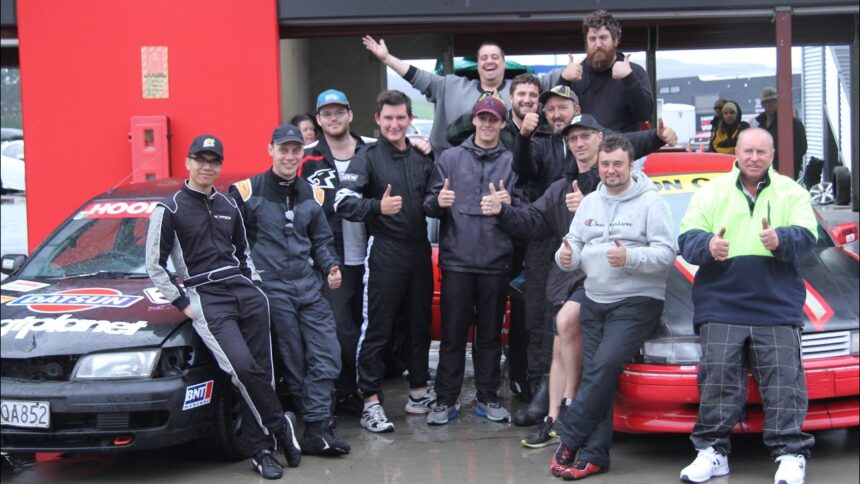 At the end of 2018, the folks at Hooncorp from Auckland, New Zealand, announced that they would be partnering with GTPlanet. The hope was to put together a racing team made up entirely of members from this fine community. Their goal was simple: to survive the biggest race in grassroots endurance racing, the 24 Hours of Lemons.
In case you're not familiar with the event, it is, as the name suggests, a day-long race. It doesn't happen in a place called Lemons, rather that's what races there: lemons. That means old, beat-up, and almost worthless cars — in fact there's a $500 value limit on entered vehicles. If you think you can skirt it, the organizer reserves the right to buy your car for $500.
The race, at Hampton Downs in New Zealand, took place in May, and as you'll have read previously, the team did in fact survive the full 24 hours… more or less. Now, after months of editing and hard work, the documentary of the team's race is here.
This is Hooncorp's first attempt at such a video. Unscripted, raw, and shot in the heat of the battle, this is the true-to-life account of five GTPlanet members coming together in a little black Nissan Pulsar to take on the 24 Hours of Lemons.
Want to join the fun? Keep an eye out for more details about how you can join the Hooncorp x GTPlanet team to race in the 24 Hours of Lemons New Zealand next year…
Meanwhile, grab yourself some popcorn and enjoy the video!
More Posts On...