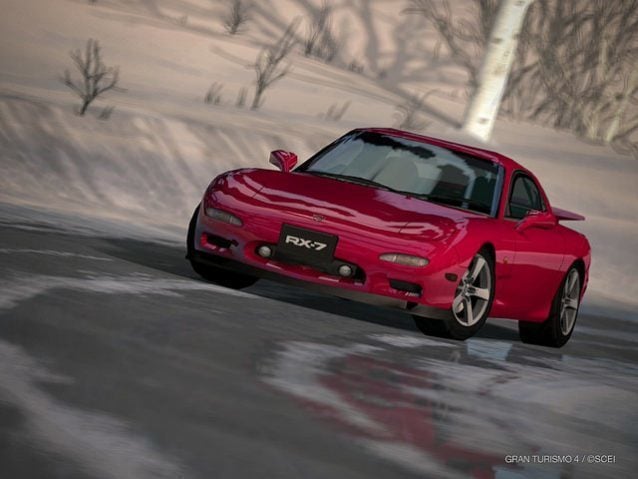 One of the most well-received driving games ever — Gran Turismo 4 — was supposed to bring with it a fully functional online feature. Unfortunately, due to certain technical problems and a shortage of time, the feature was dropped from the game prior to its release. Instead, Polyphony Digital quietly released Gran Turismo 4 Online Test Version in June 2006, providing authentic online racing to a limited group of 5,000 lucky players.
Youtube channel Samuraigamer shared two gameplay clips clearly presenting the game's special feature. The first recording shows a one-make competition at Twin Ring Motegi Oval. The second recording takes place up the famous Trial Mountain, starring prominent Japanese sports cars.
Perhaps the most intriguing one is the third (uploaded by eschell2), as it displays some of the menus GT4:OTV had (including the in-game messaging system), and proves that players could even use their own garage cars to race together.
Gran Turismo 4 Online Test Version eventually ended up as a test project for the implementation of an online feature for the next-gen Gran Turismo game. It came with a full garage of cars, an abundant amount of credits, and the standard GT Mode. Sadly, the game was limited to the Japanese (4,700 players) and South Korean (300 players) markets only. To promote the new direction of its franchise, Polyphony Digital also invited former JGTC drivers for a pair of online competitions (a five-lap Super GT battle at Fuji Speedway, and 10-lap Mazda MX-5 Miata showdown at Tsukuba). 

Although the project was very short-lived (the servers lasted for three months, closing on September 1, 2006), the game retains the title as the first GT game ever to include an online  feature. It was a rare taste of what would follow on PlayStation 3 with Gran Turismo 5 Prologue.
In case you're thinking you'll never be able to experience what these lucky drivers could, don't give up hope yet! Gran Turismo 4 can be played online, sort of. By linking your PS2 console with a computer via the XLink Kai system networking software, it is possible to play the game online using the LAN feature. For the full tutorial on how to configure your PS2 and set up XLink Kai, please visit this thread.
See more articles on Kazunori Yamauchi and Polyphony Digital.