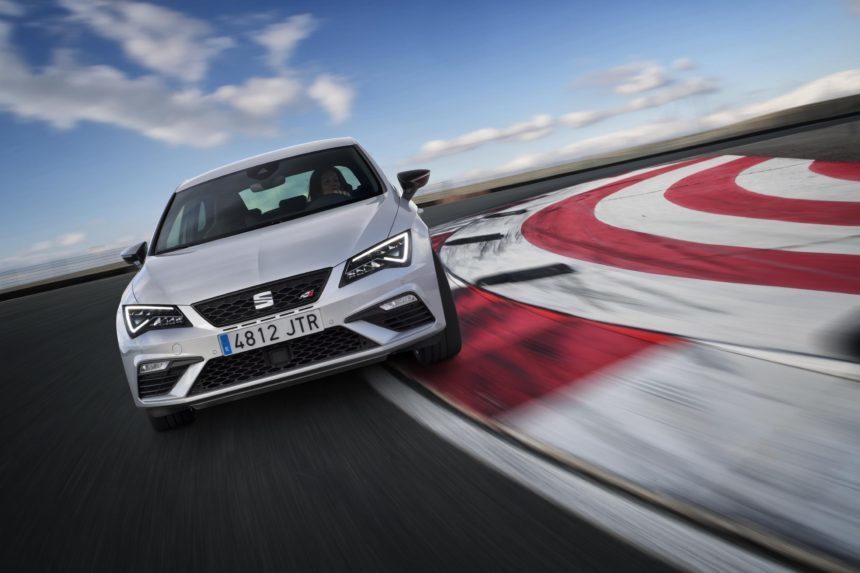 Spanish manufacturer SEAT is reportedly considering spinning out its Cupra line into a separate, standalone brand.
SEAT, based at Martorell near Barcelona, is part of the Volkswagen group. It currently produces the Cupra range as a halo sporting badge for some of its models, including the Ibiza and Leon hatchbacks.
The present Ibiza Cupra is a 189 hp hot hatch to rival the Ford Fiesta ST and Renaultsport Clio. The Leon Cupra is markedly more potent, with 300 hp and all-wheel drive, rivalling the VW Golf R and Ford Focus RS. Until now, SEAT has badged these cars with a checkered flag motif.
However, the brand has recently filed a series of trademarks. Some of these relate to model names, but one is for the Cupra name, along with a rather purposeful new badge. This has led to speculation that Cupra may be about to relaunch as its own brand.
SEAT wouldn't be the first company to involve itself in a move of this type. Recently Volvo announced a plan to pare off its Polestar performance division into a new entity. Citroen also calved DS as a new premium brand, while FIAT re-introduced an Abarth sports marque.
It's also possible that SEAT may simply be rebranding Cupra as a performance subdivision, much like BMW's M Division. SEAT is introducing more new cars in the coming months, including the Arona compact crossover and an un-named large SUV. More Cupra models are on their way too. A version of the Ateca crossover is due to use the Leon Cupra's powertrain, while an even hotter Leon Cupra R is also rumored to be in development.
More Posts On...