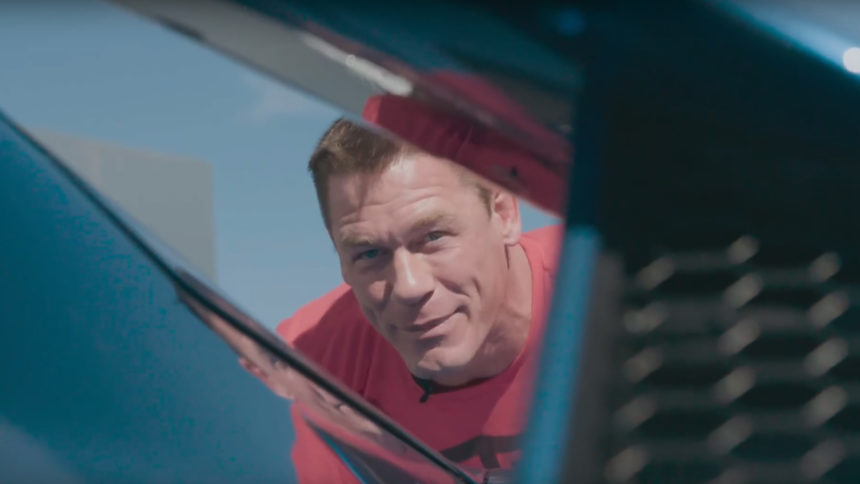 It's fair to say that John Cena is a bit of a car nut. In fact he has his own Youtube channel, Auto Geek, where he presents and reviews some pretty special metal from his own collection.
He recently added Ford's new GT to his stable, adding the review only a month ago:
The star, who made his name in WWE wrestling, seems to have tired of the car pretty quickly though. We're not surprised, as it doesn't seem to be all that comfortable for him to even get in and out of it. So he's flipped it on, for a tidy profit — and that seems to have landed him in a bit of hot water.
You see the Ford GT wasn't a car you could buy. Instead you had to apply for some of the limited run, and Ford would decide whether you could pay for it or not.
Ford wanted to get its car out to those who'd appreciate, use and publicize the 650hp GT. It was looking at a number of different criteria, but applicants with a large social media following and a history of fast Fords had an edge. This is why Ford selected Cena, and people like deadmau5, Shmee150 and Alan Hartman, the studio head of Turn 10.
But ownership also came with conditions. One such condition was to keep the car for two years before selling it on, probably to avoid used Ford GTs popping up at way over list price before Ford could allocate further batches of GT.
Cena seems to have barely kept his car for two months and according to celebrity magazine TMZ, Ford has gone legal.
Quoting a lawsuit filed in the US District Court in Michigan (home of Ford), TMZ claims that Ford is suing Cena as:
"Mr. Cena has unfairly made a large profit from the unauthorized resale flip of the vehicle, and Ford has suffered additional damages and losses, including, but not limited to, loss of brand value, ambassador activity, and customer goodwill due to the improper sale."
We guess Ford, and its lawyers, can see him quite clearly…
More Posts On...