While the future of the British Grand Prix remains uncertain, this weekends qualifying provided a surprise at the hallowed grounds of Silverstone. Lewis Hamilton drove to an impressive pole position in today's Qualifying for the British Grand Prix.
The Briton set a lightning fast lap in the closing moments of Q3, more than half a second ahead of Ferrari's Kimi Raikkonen. Current points leader Sebastian Vettel lies in third, nearly a second behind Hamilton.
Equally impressive, Hamilton draws equal with Jim Clark's record of five pole positions for the Grand Prix. Valtteri Bottas drove to fourth but starts ninth following a five-place grid penalty. Hamilton starts up front for tomorrow's race and he needs the win to get back on track.
Conversely, there was an unfamiliar finish to the opening Qualifying session. This season has proven time and again to be one of the most unpredictable yet. Fernando Alonso drove that point home by topping the time sheets in Q1 for McLaren.
The Spaniard drove an impressive lap around Silverstone following a late session switch onto slick tires. An impressive display regardless of the circumstances. Unfortunately, Alonso did not advance into the final session and ended the day in 13th. With a 30-place grid penalty, Fernando starts tomorrow's race from the back.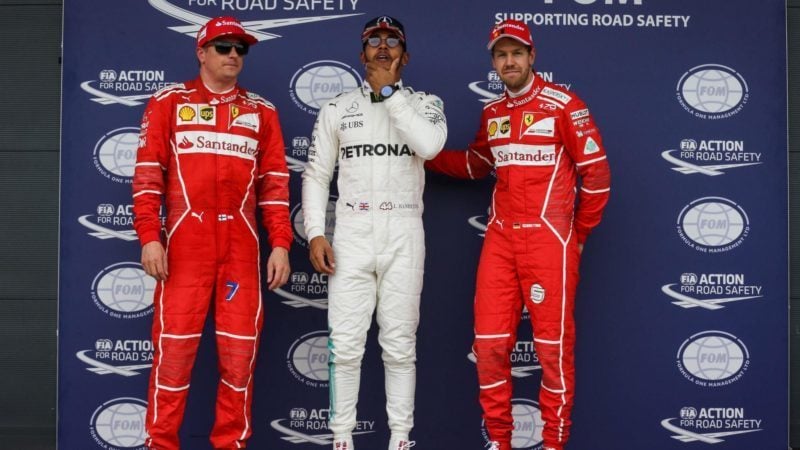 As if that weren't enough of a surprise for McLaren, Stoffel Vandoorne out-qualified the two-time champion for the first time this season. The Belgian sneaks into the top 10 for tomorrow's race, starting ninth ahead of Haas' Romain Grosjean.
Red Bull's Max Verstappen takes fifth place, with teammate Daniel Ricciardo suffering from turbo issues in the opening, wet session. Renault's Nico Hulkenberg put his best foot forward, qualifying in sixth. Force India teammates Sergio Perez and Esteban sit behind the Renault in eighth and ninth, rounding out the top 10 for tomorrow.
The start to tomorrow's Grand Prix should be an interesting one. Vettel leads the Championship race by 20 points, meaning Hamilton needs a fantastic start off the line no different that Bottas' impressive jump one week ago.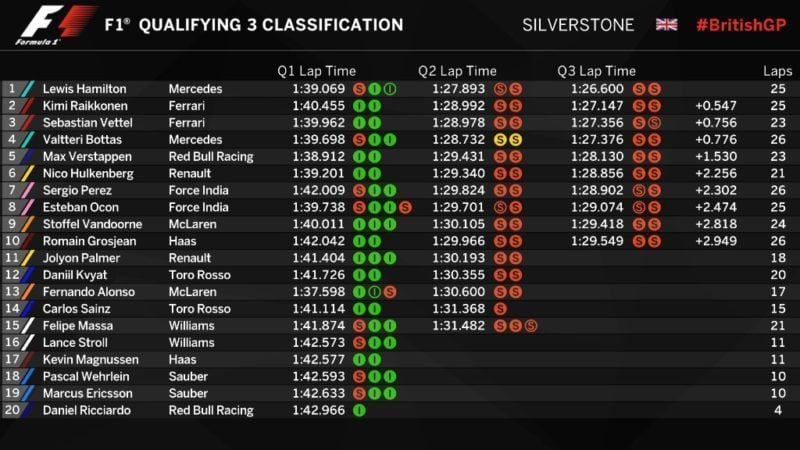 More Posts On...