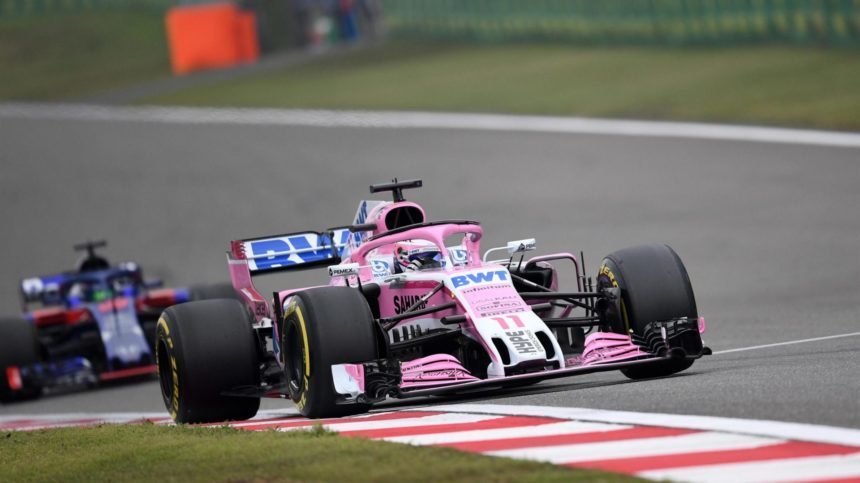 So far, the 2018 Formula One season has featured its fair share of surprises. Qualifying for tomorrow's Chinese Grand Prix did not present many, however. For the third time this season, Sebastian Vettel starts on the front row for Ferrari.
Vettel snatched pole from teammate Kimi Raikkonen in the closing moments of Q3 by less than a tenth of a second. Raikkonen looked to top the session, setting the fastest time during the first run of Q3. Better still, he edged ahead of his teammate in the first two sectors of his final lap.
Unfortunately for the Finn, a slow final sector gave Vettel enough room to set himself up for pole by 0.087s. With a front row lockout for Ferrari and a commanding performance to boot, tomorrow's results are a foregone conclusion at this point. Behind the Ferraris on the second row is the Mercedes duo of Valterri Bottas and Lewis Hamilton.
A dominant performance wasn't on the cards for the Brackley-based team. Neither Bottas or Hamilton looked to be a serious threat to Ferrari today. Hamilton struggled on-track and neither driver was able to improve on their initial times in Q3.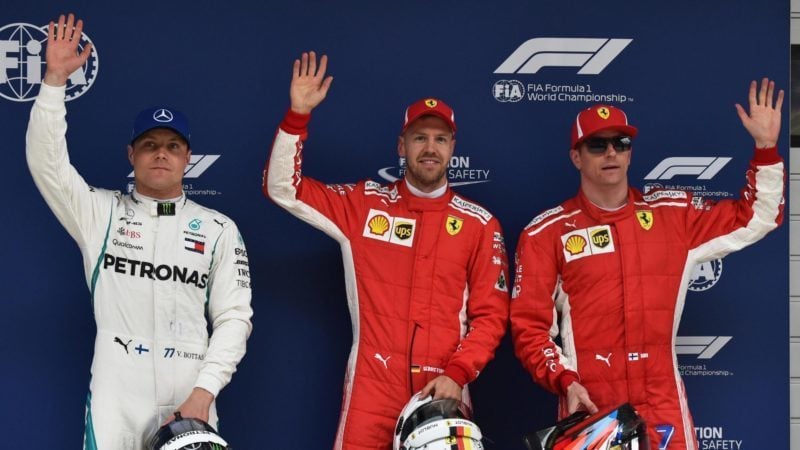 Bottas crossed the line half a tenth faster than Hamilton. He has a better chance at attacking Ferrari should he be able to fend his teammate off. It's worth pointing out that of the three sessions today, Mercedes only topped the end of Q2. The status quo looks to shift as Ferrari has dominated thus far.
Red Bull starts tomorrow from the third row. Max Verstappen starts fifth, twelve-hundredths of a second behind Hamilton. Daniel Ricciardo sits behind him in sixth in the sister RB14. Ricciardo joined the first qualifying session late following a turbo issue. The team was quick to get him back on-track with less than three minutes remaining, but ultimately finishing Q3 0.152s down.
Nico Hulkenberg brought the first Renault to seventh for tomorrow's race. Sergio Perez qualified eighth for Force India 0.584s behind Hulkenberg. Thus far, Force India has struggled to find pace after an impressive 2017 season. Carlos Sainz starts tomorrow from ninth in the second Renault.
Rounding out the top ten is Haas' Romain Grosjean, thirty-six thousandths behind Sainz. Teammate Kevin Magnussen fell to relegation in Q2 after a poor middle sector on his final lap. It's the first-time knockout for Magnussen all season thus far.
McLaren drivers Fernando Alonso and Stoffel Vandoorne also fell foul to relegation. Despite giving each other a tow on the penultimate straight, it wasn't enough. The Renault-powered machines, knocked out in Q2, start from 13th and 14th, respectively.
Brendan Hartley ended up in 15th for Toro Rosso, a little under three-tenths slower than Vandoorne. Teammate Pierre Gasly, knocked out in Q1, starts from 17th tomorrow. It's not the follow-up he nor the team wanted after an astonishing victory in Bahrain last weekend.
Williams continues to tumble down the order with both drivers falling out of Q1. Sergey Sirotkin appears to have found his bearings around Shanghai, but his efforts were only good enough for 16th on the gird. Lance Stroll's performance netted him 18th fastest of the opening session.
Charles Leclerc and Marcus Ericsson claim the final two spots for Sauber. It will be interesting to see how Toro Rosso recovers in tomorrow's race, if possible. Judging by the pace of the factory Renault team, McLaren should be able to mount its own defense.
More Posts On...