Two days ago, Kunos Simulazioni shared several stunning in-game screenshots of Suzuka Circuit coming to Assetto Corsa Competizione in the Intercontinental GT Pack DLC.
Following the immensely positive response to the in-game screens, the Italian developer is back to share more. As before, this batch of screenshots shows off the track from varying angles and weather conditions. There's no denying ACC features one of the best-looking virtual recreations of the track to date.
The first image shows off the circuit cloaked under a starry night sky. Coming out of Turn 18, there's a prime view of Suzuka's iconic Ferris wheel on the lead up to the main straight. The next image shows off the circuit during what appears to be sunset conditions on the approach to Turn 12.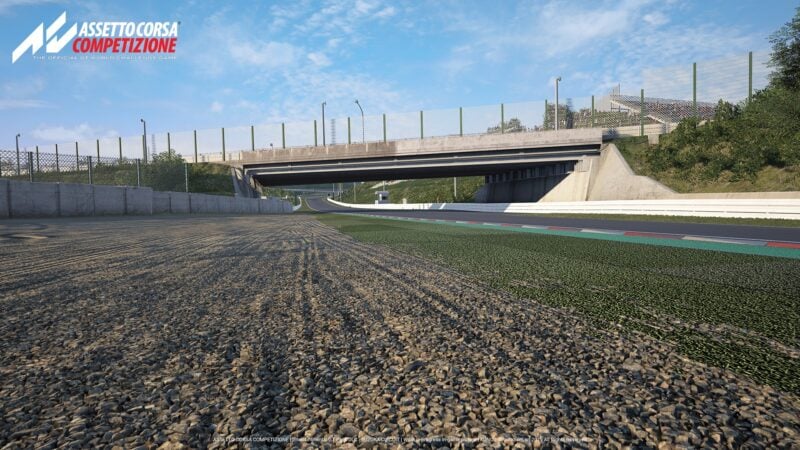 Following that is a look at the short straight coming out of Turn 9. More than that, a look at the runoff area into the gravel trap. This shot shows off the meticulous detailing of the circuit in ACC — you can almost count each individual pebble. Finally, there's a look at the circuit under what looks like overcast conditions. While there isn't any rainfall, one look at sky and the mottled track surface tells you that the waterworks aren't far away.
Originally announced at the Tokyo Game Show last September, the paid DLC adds four new circuits to the game's roster. Joining alongside Suzuka, the IGTC Pack includes Bathurst, Laguna Seca, and Kyalami.
ACC is currently available on Steam for 40% until January 27, meaning if you've yet to pull the trigger, the game can be yours for $23.99 USD. Pricing and a set release date for the Intercontinental GT Pack DLC remain unknown, but we hope that won't be the case for much longer.
We'll bring you more on the upcoming DLC as it's available, so stay tuned.
See more articles on Assetto Corsa Competizione DLC.