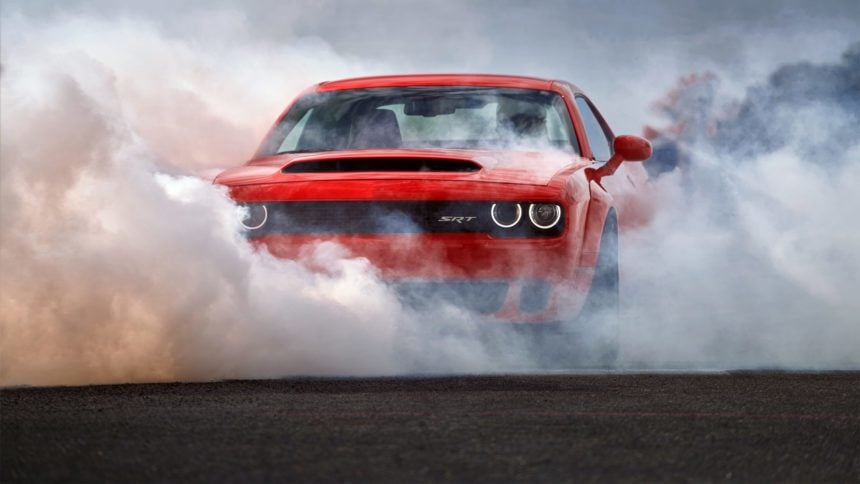 Cars offer all sorts of personal expression for their owners. Most of the time they don't pose a problem either, as long as you're sensible. However, a Maine teenager is now in hot water for doing what he says is free speech.
For non-Americans, the US Constitution protects the freedom of speech in the First Amendment. When something comes along to challenge the Amendment, it typically goes to the courts for them to make a ruling on it.
This is why when the teen read the New Maine News (NMN) about a recent court case regarding free speech, it probably sounded believable.
What was the ruling you might ask? Well according to NMN, the Maine Supreme Court ruled burnouts were free speech. The article even quoted remarks from Chief Justice Leigh I. Saufle:
"What good is a huge truck? What good are fat tires, a screaming exhaust set up, and a killer big block if all that power can't be used to make a statement?"
Add in a bald eagle, some baseball, and a helping of apple pie and that's about as American as it gets.
There's just one small problem though. The NMN is a purely satirical website. Think of it as The Onion but for Mainers.
This was apparently lost on the teen.
Thinking it was now his right, he pulled next to a police cruiser to let the rubber fly from his pick-up. As expected, a rather bewildered Sgt Tracy Frost of the Oakland Maine Police Department (OMPD) jumped out of his car. Running up to the lad he immediately asked what on Earth he was doing.
The teen told the officer he was just exercising his right to free speech. Obviously, Sgt Frost had no idea what the high school student was on about.
Thinking he'd outsmart the officer, the teen pulled out his phone to show off the article. Probably after a good laugh, Sgt Frost then explained to the teen the concept of satire. From what the OMPD Facebook page stated, it was the educational highlight of the teen's morning.
No word on whether or not the teen got a ticket for his shenanigans. We'd like to think being the laughing stock of the internet for a couple days is punishment enough.