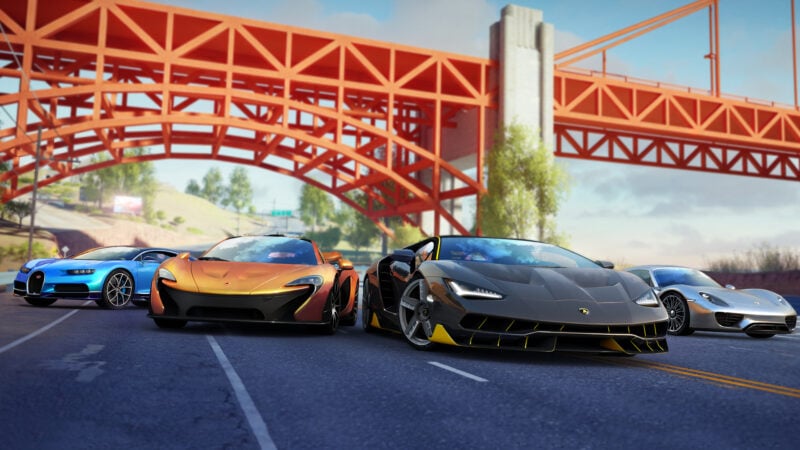 In the latest crossover between gaming and television, mobile racing series Asphalt is reportedly in development as a reality TV series.
Originally reported by Deadline, the basic premise of the show should sound somewhat familiar to anyone who's aware of Sony's GT Academy — itself turned into a television series.
According to the report, there'll be an unspecified competition which will see players attempting to qualify for the show. This would likely be some kind of event within Asphalt — probably current title Asphalt 9 Legends — which will see the best participants advance to a finals event.
That's seemingly called "Asphalt House", and will probably be something akin to the GT Academy Boot Camp except with all the finalists together in a house. At the moment we don't know where this will be located, but it's likely to be at or near to a race circuit.
There they'll take part in a number of challenges, which is naturally set to include driving events, at the "Asphalt Driving Academy". An unspecified driving-based elimination event, with players involved in head-to-heads against each other and "surprise" guests, will see the players whittled down during the competition.
It's not clear what the ultimate prize will be at this point, but the overall winner will claim the title of "Asphalt Legend".
The TV show itself will be produced by Radar Pictures, which has previously created movies in the Jumanji and Riddick franchises, and live events specialist N4XT Experiences. It will be the first game-to-TV project developed by the two brands following a partnership specifically intended to produce television and film media from gaming IP.
While best known as a mobile title, the latest version — Asphalt 9 Legends — is also available as a free-to-play game on Xbox and Nintendo Switch. The Asphalt series as a whole has seen over a billion downloads since the first game in 2004.
See more articles on Asphalt.