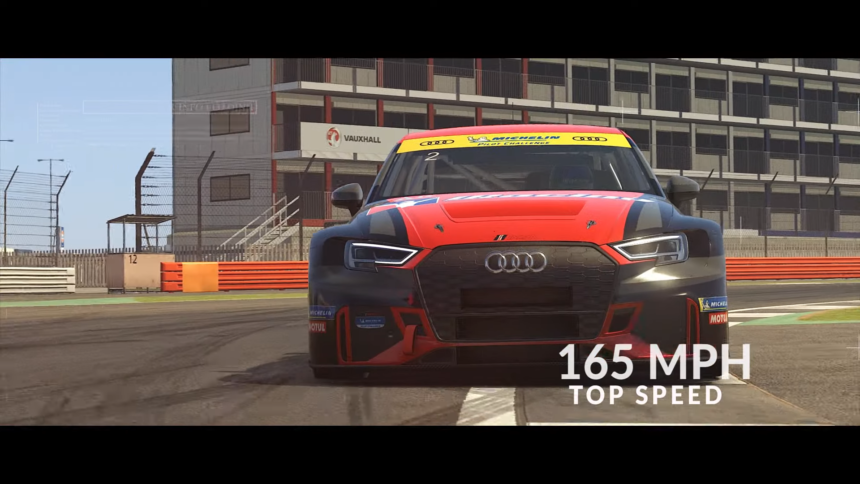 Earlier this month, the team behind iRacing showed off its new, work-in-progress damage model. It looks to be one of the biggest leaps for the acclaimed PC sim racer yet, and if we're being honest, it looks amazing.
While the video showed off the new damage model in action, the eagle-eyed may have noticed something else new: the Audi RS3 LMS touring car. Audi's capable racer will make its iRacing debut in the Season 4 build next month. The good news comes courtesy of the team itself, uploading the announcement trailer to the official iRacing YouTube channel.
The snappy touring gets its power from a  2.0-liter turbocharged four-cylinder, sending 350hp to the front wheels. It sprints to 60mph in 4.5 seconds, and will charge on to a top speed of 165 mph. This is all in a package weighing in at 2,601lb — a whopping 738lb lighter than the RS3 sedan.
If the video is any indication, it won't take much effort in order to see its wilder side. If the announcement weren't enough already, we're given our first look at the car in-game with a lap around Donington Park. It looks stable through corners, and the four cylinder soundtrack only adds to the experience.
The Audi RS3 LMS TCR arrives next month alongside the Michelin Pilot Challenge Series.
More Posts On...