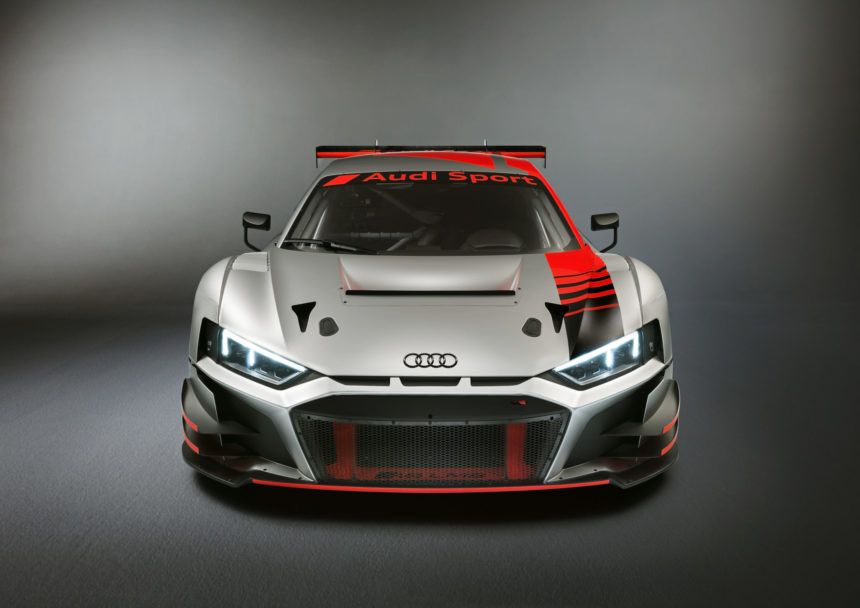 Audi Sport has been successfully campaigning its second-generation R8 race car for three seasons. Despite a number of titles and trophies, for both professional and amateur drivers, Ingolstadt felt it was time for a change.
But if your formula is already a winner, how do you replace it with a better one? The answer is in evolution. With that in mind, meet the next stage of Audi's GT3 race car, the 2019 R8 LMS GT3.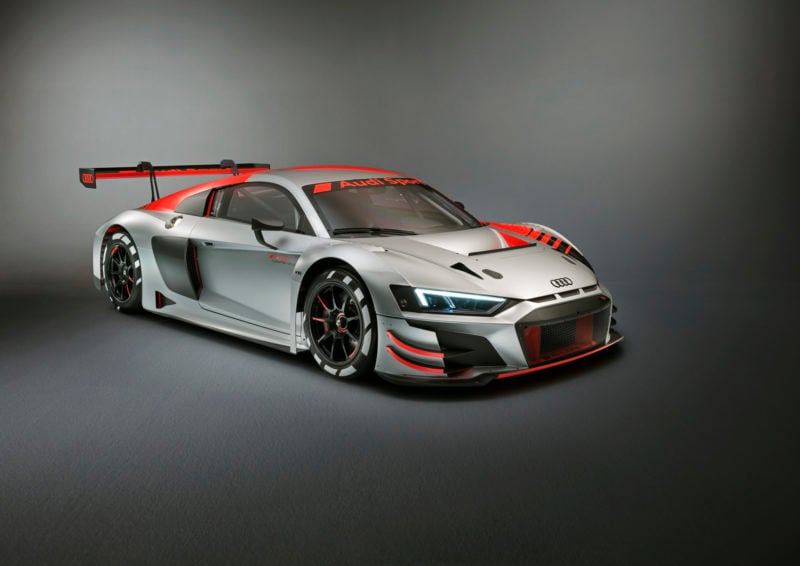 Unveiled at the Paris Motor Show, the new car is essentially the result of customer feedback. Audi has made a number of small changes to the existing R8 GT3 package in order to solve some of the issues the car had.
As is perhaps most obvious, this included some alterations to the air flow around the car. Audi Sport has tweaked the aerodynamics to not only give the R8 more consistent downforce, but to improve cooling for longer endurance races.
With durability in mind, Audi has also modified aspects of the powertrain. There's now longer service intervals on the clutch and gearbox, which should pay off when it comes to keeping the car out of the pits in 24-hour events.
Chris Reinke, head of Audi Sport customer racing, comments:
"In developing the evolution of the car, we've put even greater focus on our customers and their needs. The pre-design stage for the second evolution of our current model generation centered on many discussions with our teams."
Audi Sport will start delivering the first cars to its customer teams in November, ready for the start of the 2019 GT3 season in January. If you happen to be a race team, each R8 LMS will cost you a fairly cool €398,000 ($460,000) before taxes. However you don't need to buy a whole new car. Audi Sport will also provide a retrofitting service for older model R8 GT3s. This "evolution kit" is available at €28,000 ($32,000) before taxes.
More Posts On...