Australian Touring Car racing is quite simply some of the best racing you could ever watch. The V8 Supercars series features four-door, family sedans packing naturally aspirated, five-liter V8 engines. These send 645hp straight to the rear wheels. With some of the closest and most intense white-knuckle racing in the world, there's little wonder it's so popular.
Several brands have tried their hand at the sport over the years. Still, the two titans of V8 Supercars are Australia's very own: the Ford Falcon and the Holden Commodore.
Over the last 30 years Holden and Ford have set up quite the rivalry, forming or splitting friendships and even families. It's so ingrained in Australian culture now that it could be one of the questions immigration asks when you enter the country. What side are you on: Holden or Ford, red or blue? Pick your answer very carefully…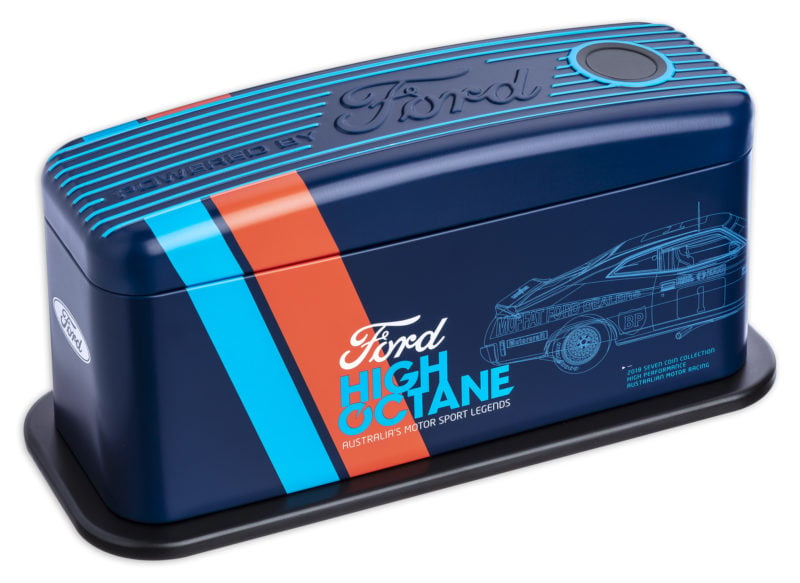 To commemorate the passion for the ongoing feud, the Royal Australian Mint has released two collections of special coins.
These each feature seven uncirculated 50-cent pieces, one set for Ford and another for Holden, paying homage to the success of the brands in Australian motorsport. On top of the collections, six individual coins from each set are also available.
The Holden coins depict classic Torana, Monaro and Commodore models. Ford's collection covers Sierra, Mustang and Falcon cars. The 1967 XR Falcon GT and 1968 HK Monaro GTS 327 are only available to those who buy the AU$120 ($88) collector sets. Each coin, both in the sets and the AU$15 ($11) individual pieces, comes in a presentation card which features information about the car, including stats and a little trivia.
To coincide with the release, the Royal Australian Mint has also set up an online "Reverendum". This vote will let the people decide which Australian manufacturer really is the nation's favorite. Fans can vote for their preferred Ford coin or their best Holden coin. At separate websites of course.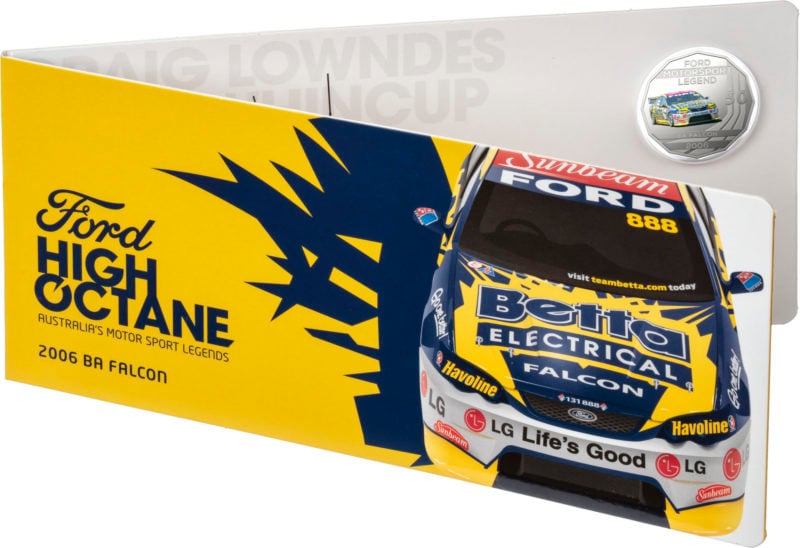 Ross MacDiarmid, CEO of the Royal Australian Mint, said:
"The new 2018 Motorsport coin collection celebrates the history of Holden, Ford and Australia's long-held love of racing. Coins and cars are hot topics in collectibles, making this the perfect partnership. To celebrate the new coins, we are calling on all Aussies to have their say in Australia's first ever Reverendum.

"Whether you prefer the classic Holden 1970 HT Monaro or the 1996 VR Commodore HRT, it's your chance to have a say. Ford fans will be able to select from the Ford 1969 Boss 302 Mustang Trans-AM and the 1977 XC Falcon Hardtop, amongst others."
If you're looking to pick up these coins, you best be quick. The Mint will only make 30,000 of each of the 12 coins. No doubt the diehard fans and coin collectors alike will snap them up in short order!
More Posts On...