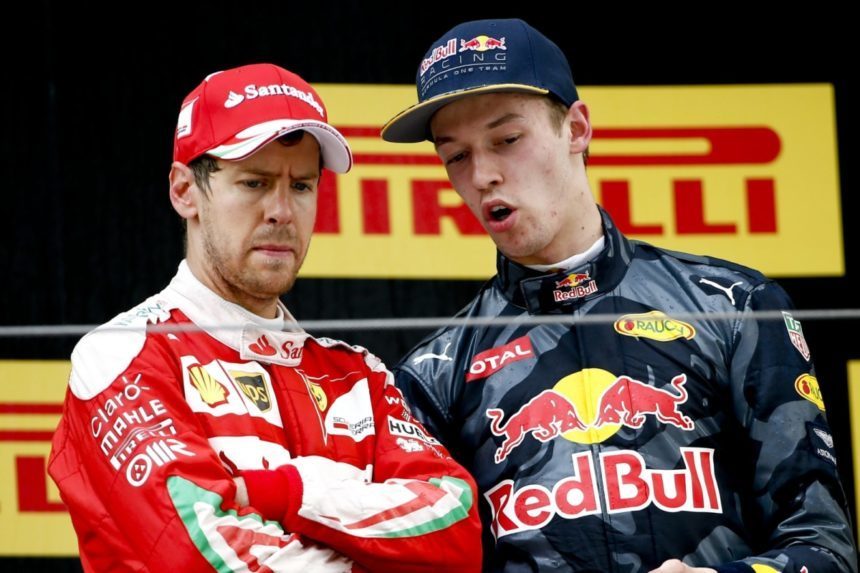 Well we didn't see this one coming; Daniil Kvyat will remain in F1 this year, albeit in reduced capacity. His role? The 23-year-old Russian driver joins Ferrari as a development driver.
Kvyat is unlikely to see any meaningful time behind the wheel as Ferrari retains Sebastian Vettel and Kimi Raikkonen. Should either of them be unable to race however, the situation could very well change. It's expected his immediate work will involve the Italian team's simulator.
The 2017 Formula One season wasn't kind to the former Toro Rosso driver. The team parted with Kvyat last October following a string of troubling performances. This is on top of his prior demotion from the senior Red Bull team in 2016 to make way for Max Verstappen. Talk about unlucky.
Daniil approached Williams for a drive, likely to fill the seat of retiree Felipe Massa. As you may have guessed from the title, that discussion fell through. Instead, Williams looks to announce its lineup for the 2018 season next week.
Kvyat made his F1 debut in 2014 with Toro Rosso, as a product of Red Bull's young driver program. The following year saw him promoted to Red Bull proper, replacing Sebastian Vettel. He performed well in 2015, even getting ahead of Daniel Ricciardo. For the 2016 season, however, everything came to a head.
What's interesting is this role serves as an opportunity to improve Kvyat. It isn't without question, and who knows, it could be the jolt the young driver needs. With Charles LeClerc rumored to replace Raikonnen in 2019, Kvyat has little time to impress.
More Posts On...