German (DTM) and Japanese (Super GT) touring cars have, at long last, finalized the new, common "Class 1" regulations, and will have two joint races in 2019.
The working group of manufacturers and governing bodies identified three essential pillars for Class 1: safety; cost reduction; and equal opportunities. This includes using as many common parts as possible, including the DTM carbonfiber monocoque, with its integrated safety cell.
While the car's structure is similar to DTM, the engines are straight out of Super GT. The German series will ditch the current V8 in favor of a "state-of-the-art" 2.0-liter, four-cylinder engine. Producing 620hp, the new powerplant offers roughly 100hp more than 2018's V8.
Aerodynamics will be more similar to Super GT too. In part that's required for the extra engine cooling and brakes — the new cars will be capable of 186mph, 18mph up on the current DTM, so need to dissipate more heat under braking. Not a bad trade-off if you ask us.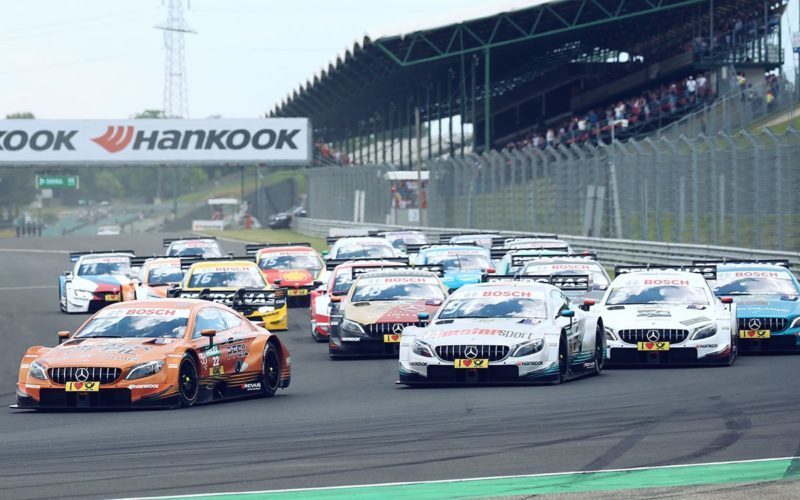 DTM will meet the new, joint regulations in full beginning with the 2019 season. Super GT is set to follow suit in 2020. However, the series will race together in two joint meetings in 2019 — one in Europe and the other in Asia.
The format will resemble the current sporting regulations of DTM. That will consist of two sprint races without swapping drivers or refueling, but a mandatory pit stop to change tires. There'll be a one-off balance of performance in effect during these events, to keep the playing field level while the two formats still differ slightly.
DTM head Gerhard Berger describes the pairing as "a milestone for international motor racing".
"I want to thank Bandoh-san and all the peers that jointly worked on the new 'CLASS 1' regulations very much. "I'm really happy about the fact that DTM and SUPER GT made a crucial step on the way to our goal: to jointly hold races. By the creation of these regulations we kept on pursuing our previous course consequently. Furthermore, we set the course for the future of DTM that will fully adopt the new regulations from 2019, thus remaining an attractive platform for the car manufacturers."
This is amazing news for fans of both touring car series, and is likely to draw in newcomers as well. With Class 1 aimed to appeal to more manufacturers, we may be in for a new era of touring cars.