If you were tuned into last night's EA Play Live event you might have caught an interesting moment for racing game fans. It was a blink-and-you'll-miss-it moment, but EA teased us with a snippet of the next Need for Speed game, and another curious little paradox.
Laura Miele, chief studio officer at EA, introduced a short segment near the end of the presentation. This featured games that would not necessarily arrive in the next few months, but which were too good to keep under wraps until next June's event. The theme was firmly on next-generation consoles — PlayStation 5 and Xbox Series X — and the first title up was none other than Need for Speed.
In a sequence that lasted all of 16 seconds, Miele talked about Criterion Games, which took over the development on Need for Speed from Ghost Games last year. No gameplay was in evidence, but nonetheless it was quite the tease.
The clip focused on two cars: a Porsche 911 GT3RS in close to standard trim; and a Nissan 180SX in anything but. Neither was in action, but the video showed off some clearly high quality vehicle models — including the Porsche's beneath its skin — and some ray tracing effects.
Although not much to go on, the sequence did confirm that Criterion has already put in quite a bit of work on the game and that the next Need for Speed will definitely be a PS5/XSX title. This could mean it arrives in 2021, which would put it firmly into the recent two-year cycle we've seen for game in the franchise.
However, that rolled into an interesting headscratcher. While talking about next-gen console capabilities, Miele spoke over the top of a second clip. This showed fast loading — a characteristic both console makers have lauded, courtesy of their SSD hard drives — in action, but it featured Need for Speed Heat.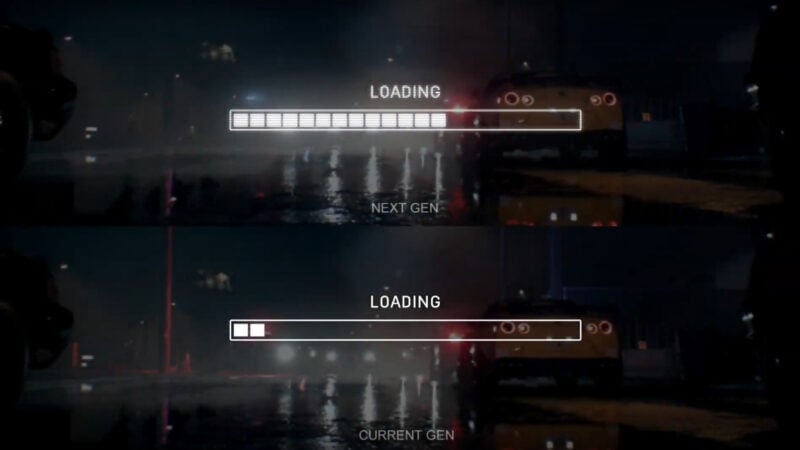 Officially Heat received its last ever update this month. That means that, when the PS5 and XSX launch later in the year, there won't be an update to allow the game to exploit the new consoles' capabilities.
This could suggest that EA was merely experimenting with existing code on next-gen console dev kits, or that the SSD will benefit any game regardless of whether it's optimized for the console or not.
We'll likely have to wait a good deal longer to find out what Criterion has up its sleeve. Until then, you can watch the clip below, starting at just after the 45-minute mark.