For those who thought its fastest road car ever might be a bit too tame, McLaren has unveiled an even madder version.
It's called the McLaren Senna GTR, and Woking says it will be the fastest McLaren vehicle ever around the track, excluding its Formula One cars.
Already a potent performance car, McLaren builds on the Senna with less regard for road use. This includes a racing gearbox, revised double wishbone suspension and slick tires. It also features a wider track, with new wheels developed especially for track use. McLaren says that these changes are relatively simple, as it designed many of the original components to simply clip onto the carbon fiber Monocage III chassis.
Although the Senna features impressive aerodynamics, the GTR takes it a step further. A larger front splitter and a much larger rear diffuser, which extends further back, contribute to over 2,200lb of downforce.
McLaren is keeping a few details to itself for now. It will only say that the GTR will be "similar" in weight to the 2,640lb Senna. The fact that the GTR has a polycarbonate "ticket" window hints at some weight savings in the glass at least.
Horsepower is also up in the air. The standard Senna produces 789hp and 590lbft, and McLaren says the GTR's four-liter, twinturbo V8 will produce more. It can't say how much more, but it mooted "at least" 813hp.
For now, the Senna GTR is a taster; McLaren is using the car to gauge interest. Given that it sold out all 500 examples of its 789hp Senna before it launched, it'll likely end up producing the 75 models it has planned, for $1.4m apiece.
Talking about this production concept, McLaren's design engineering director Dan Parry-Williams said:
The McLaren Senna was designed from the outset with the full spectrum of road and track requirements in mind, so developing a GTR version is within the scope of the original project. The McLaren Senna GTR Concept unveiled in Geneva is not the finished article but it does give a clear indication of our thinking for the car, which promises to be the most extreme and exciting McLaren to drive for many years, if not ever.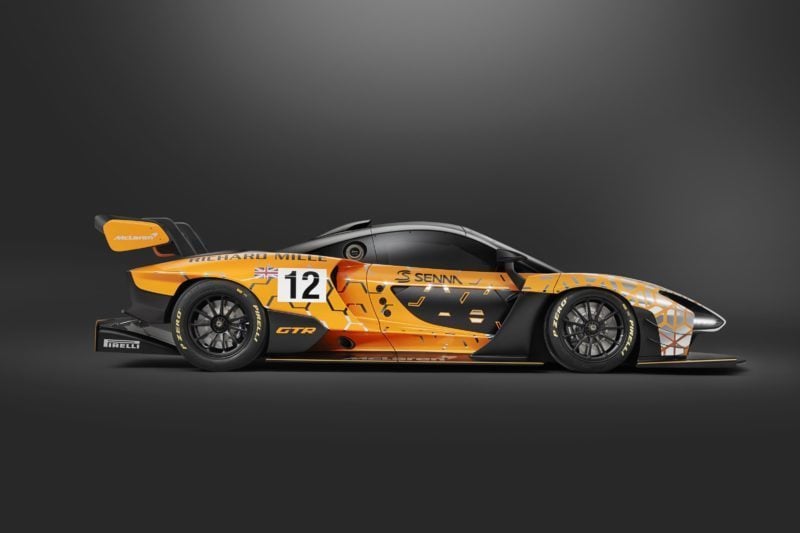 The GTR follows on from a fine tradition of McLaren GTRs. The company built 28 GTRs for the McLaren F1 in order to compete in GT1 racing. It later converted a number of them for road use, and they command high prices when they change hands.
It followed this up with 58 GTR versions of the hybrid P1. These too were track vehicles, but F1 specialist race team Lanzante converted a number for road use.
With 75 examples of the Senna GTR planned, we imagine it's only a matter of time before road conversions become available for this car too.
See more articles on Geneva Motor Show 2018 and McLaren Senna.