The very first race of the lengthy 2021 Formula One World Championship will get underway this weekend. There's 23 races between now and December to determine who'll be taking home the two trophies — driver and constructor championships — and it's surprisingly difficult to call.
On the face of it, things should be relatively simple. Thanks to all the disruption of last year, the FIA and the teams agreed to largely static regulations. That means that the 2021 cars are, in almost all cases, literally just the 2020 cars with some minor changes. However, when you have a vehicle as sensitive as an F1 car, a minor change can have major consequences.
That proved to be the case in the pre-season test at Bahrain two weeks ago, as seven-time consecutive double world champions Mercedes seemed to struggle. The regulation changes focus on rear downforce, to reduce lateral tire loading — which was approaching its limits in 2021 — and the W12 appeared much more unstable at the back. Red Bull had no such issue (though Alex Albon might suggest it's always been twitchy) and dominated the time sheets.
The racing all gets underway back at Bahrain this weekend, with free practice on March 26 and 27, ahead of qualifying on March 27 and the race on March 28. It's going to be a long season with new grands prix and some returning favorites from the hastily re-arranged 2020 calendar, but here's our prediction of how it will all shake up at the end of the year.
Mercedes-AMG Petronas Motorsport — Mercedes F1 W12 E Performance
2020 Finishing Position: 1st
2021 Drivers: #44 Lewis Hamilton; #77 Valtteri Bottas
2021 Prediction: 1st
Mercedes has struggled a little in pre-season testing, and one of its major advances for 2020, Dual-Axis Steering, is now banned. The loss of rear downforce seems to have affected the car, but you don't get seven consecutive world titles by accident; Mercedes will fix it — although perhaps not in the last two week.
Importantly, the much-vaunted Mercedes power unit has improved for 2021, and the team has kept hold of two driver who took almost half of all podium spots available in 2020. While we can see a battle at the front between Lewis Hamilton and Max Verstappen for the world title, the deciding factor in the team championship will be how close Valtteri Bottas and Sergio Perez are in the second seats. Given how Red Bull's second drivers have performed the last two seasons (and how they feel they've been treated), that should come in Mercedes' favor.
Red Bull Racing Honda — Red Bull Racing-Honda RB16B
2020 Finishing Position: 2nd
2021 Drivers: #11 Sergio Perez; #33 Max Verstappen
2021 Prediction: 2nd
As covered above, Red Bull will undoubtedly be the closest challenger to Mercedes, and vice versa, depending on the circuit. Honda seems to have got its power unit right up to Mercedes, just in time for it to leave the sport at the end of the season (Red Bull will build the Honda unit itself from 2022), and the 2021 aero changes have affected Red Bull the least.
Verstappen's abilities aren't in doubt — he scored the exact same number of wins, seconds, and thirds in 2020 as Bottas — and Perez finished a spectacular fourth last year in the Racing Point, so this is in effect the second-best driver pairing possible. How Perez will cope with the switch from the Mercedes-alike "Tracing Point" to the high-rake Red Bull will be key to the team championship.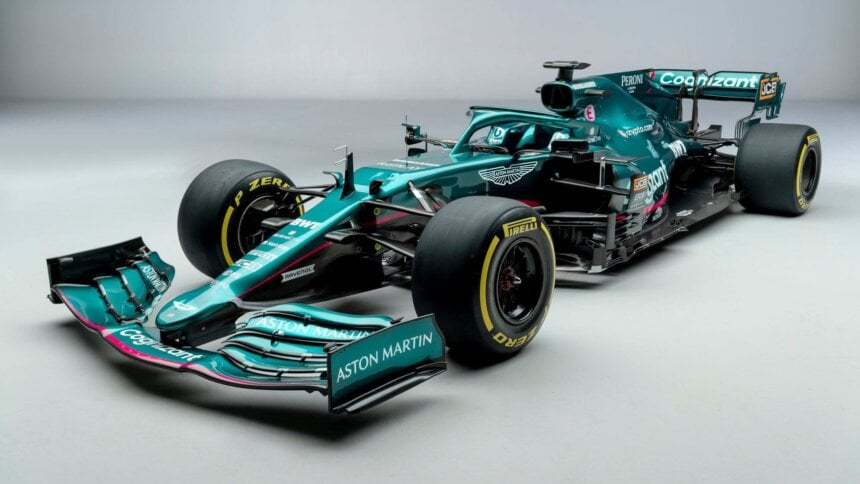 Aston Martin Cognizant F1 Team — Aston Martin-Mercedes AMR21
2020 Finishing Position: 4th
2021 Drivers: #5 Sebastian Vettel; #18 Lance Stroll
2021 Prediction: 3rd
Aston Martin returns to the grid for the first time in over 50 years, but does so in the form of the rebranded Racing Point team which would have finished 3rd in 2020 if not for a controversial 15-point penalty for what were deemed illegal rear brake ducts. Its ethos doesn't seem to have changed too much for 2021, but there is one key change in driver lineup.
Dropping your best driver, and the only driver to score a race win for your team, doesn't seem wise, but Aston Martin has picked up four-time world champion Sebastian Vettel. Vettel has had a torrid time recently at Ferrari, but he's always been one of the best drivers in the world and we wouldn't bet against a few green podiums from the German. With Lance Stroll more consistently in the points last year, and even nabbing a couple of podium finishes, we can see Aston going one better this season.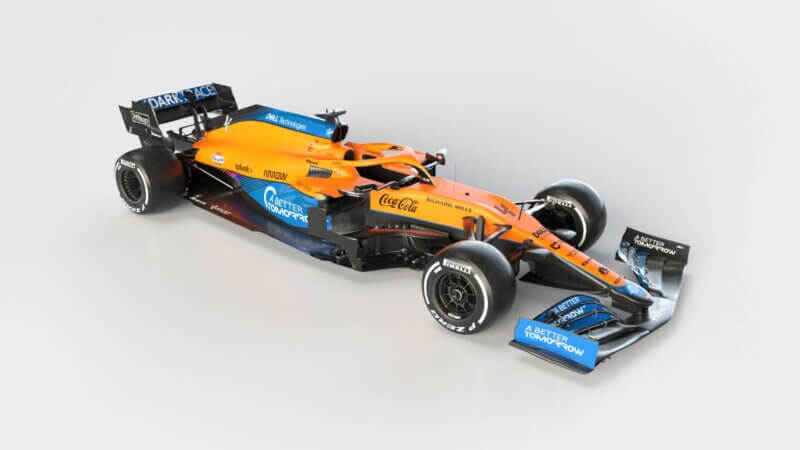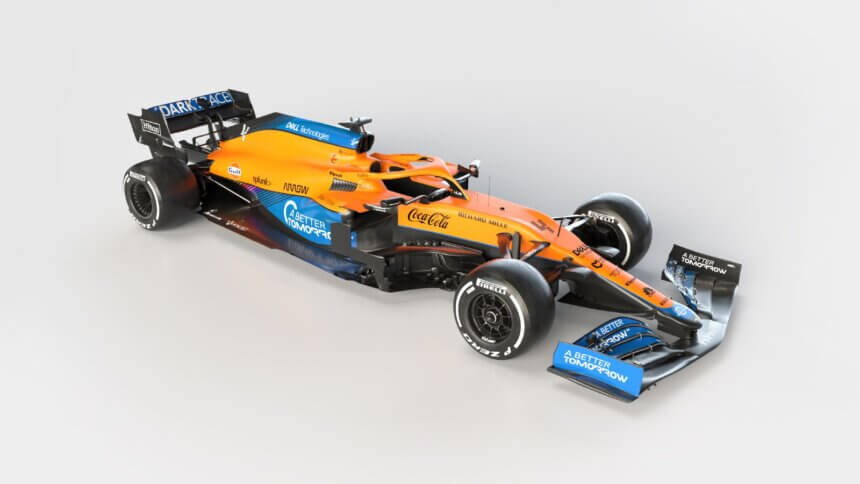 McLaren F1 Team — McLaren-Mercedes MCL35M
2020 Finishing Position: 3rd
2021 Drivers: #3 Daniel Ricciardo; #4 Lando Norris
2021 Prediction: 4th
After years in the doldrums, McLaren's return to the front of the grid is a welcome one. It came from a mix of increased performance, nabbing two podium finishes, and increased reliability, while the pairing of Lando Norris and Carlos Sainz was among the best balanced on the grid. Sadly, that's been split up by Sainz's move to Ferrari, but McLaren has picked up one-time future-champion Daniel Ricciardo, so we should see plenty more of the McLaren memes this season.
More importantly, McLaren has also switched engine supplier. After being the best Renault team on the grid in 2020, the team has moved to Mercedes power. That should see a massive injection of pace, but to accommodate it McLaren has had to redesign the car's entire rear end. It's probably the most radically different machine on the grid as a result and it does leave a question over how the team will adapt. That said, we won't be surprised if we're wrong and McLaren finishes third again…
Scuderia Mission Winnow Ferrari — Ferrari SF21
2020 Finishing Position: 6th
2021 Drivers: #16 Charles Leclerc; #55 Carlos Sainz
2021 Prediction: 5th
The last time Ferrari spent two consecutive seasons outside the top three was 1992-1993, but we're expecting it to happen again this season albeit with a mild improvement. Still, this is the hardest team to predict by far, thanks to an incredibly complicated set of circumstances in 2020.
Ferrari's SF1000 was a pretty poor car and the SF21 is — as per the regulations — pretty much an adaptation of it. However, part of the SF1000's woes could be due to the terms of a secret settlement with the FIA over its 2019 engine. It was never entirely clear what the issue was, or how it was settled, but the SF1000 was obviously down on power compared to the SF90.
Assuming that this changes for 2021, Ferrari could move back up the grid. The team has also hired McLaren's Carlos Sainz to replace the understandably disaffected Vettel, and has one of the most exciting young driver pairings in the sport as a result.
Alpine F1 Team — Alpine-Renault A521
2020 Finishing Position: 5th
2021 Drivers: #14 Fernando Alonso; #31 Esteban Ocon
2021 Prediction: 6th
Another new-but-rebranded team on the grid is Alpine. Parent company Renault has switched its sporting brands from Renault Sport to Alpine; at the same time as it re-enters LMP1 with the Alpine A480, it will enter F1 with the Alpine A521.
Aside from the natty new color scheme, the biggest switch here is Ricciardo's departure to McLaren, taking with him most of the team's points-scoring potential from last season. Alpine's response has been to hire a safe pair of hands in double world champion Fernando Alonso, who has plenty of experience driving the V6 turbo hybrid F1 cars and who won both his titles with this team in a previous guise. However, with a couple of years out of the sport we're expecting both cars to score regular but unspectacular points.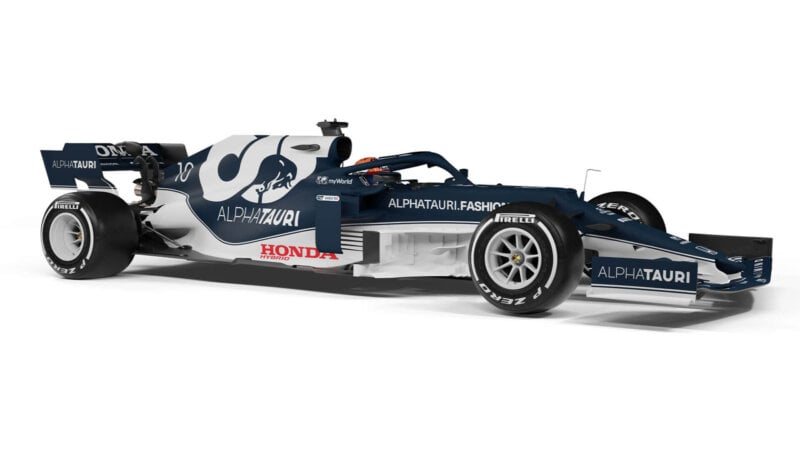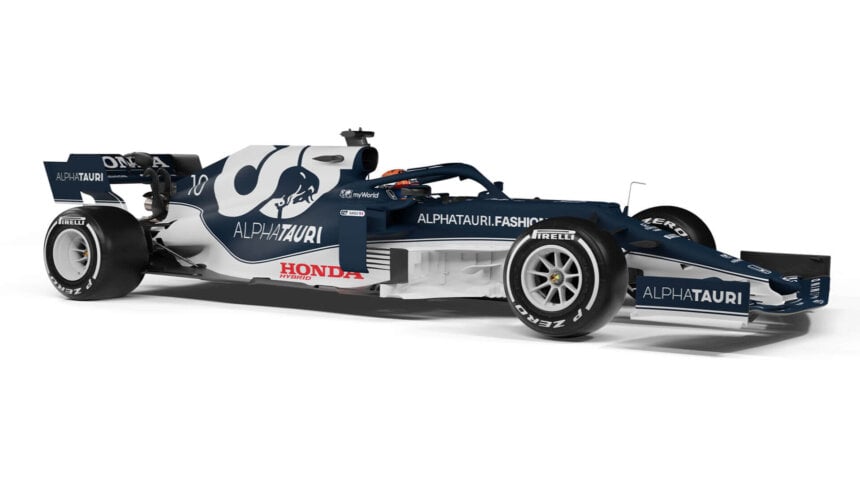 Scuderia AlphaTauri Honda — AlphaTauri-Honda AT02
2020 Finishing Position: 7th
2021 Drivers: #10 Pierre Gasly; #22 Yuki Tsunoda
2021 Prediction: 7th
The Red Bull B-Team could be on for another good year in 2021, although we're not anticipating any repeat of Gasly's heroics at Monza this season. That said, nobody was expecting it last year either. Still, the team did well enough in 2020 to score points in almost every round of the championship, and with the same power unit as the front-running Red Bull team the AT02 should be in the fight for 5th-10th more often than not this year too.
In addition, AlphaTauri has recruited one of the more exciting F1 prospects in recent year in Japan's Yuki Tsunoda. Red Bull Junior driver Tsunoda is hugely popular, and netted third in the F2 championship last season. With the AT02 underneath him, he could be a good shout for rookie of the year this season.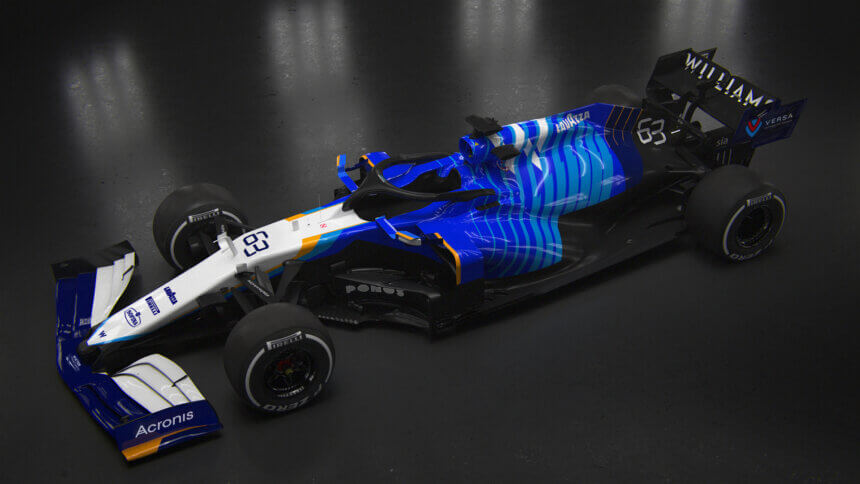 Williams Racing — Williams-Mercedes FW43B
2020 Finishing Position: 10th
2021 Drivers: #6 Nicholas Latifi; #63 George Russell
2021 Prediction: 8th
To say that the recent history of Williams has been dreadful is to understate matters. 2020 was the worst season in the team's entire existence, following on from several other seasons that had merely proven to be the worst to that point in time. Williams scored no points at all in 2020, but there is some light on the horizon — and new owners in Dorilton Capital.
The car had been closer to its rivals last year than in previous seasons, and with a fresh injection of money and a new Mercedes engine we might see it challenging again. A one-off seat swap at last season's Sakhir Grand Prix also proved that Williams driver George Russell was the real deal, and he returns alongside Nicholas Latifi for this year.
Alfa Romeo Racing Orlen — Alfa Romeo Racing-Ferrari C41
2020 Finishing Position: 9th
2021 Drivers: #7 Kimi Raikkonen; #99 Antonio Giovinazzi
2021 Prediction: 9th
Alfa Romeo didn't have a great 2020, and it doesn't look like that's going to change. Both Raikkonen and Giovinazzi had relatively anonymous drives last season, scoring four points apiece from five points finishes across the entire year.
While Alfa has spent some development tokens on the nose, it's already stated that — aside from some early updates — it won't develop the 2021 car as it focuses on the regulation change for 2022. That means it'll likely wane throughout the season, though the new Ferrari engine might generate some better results early on.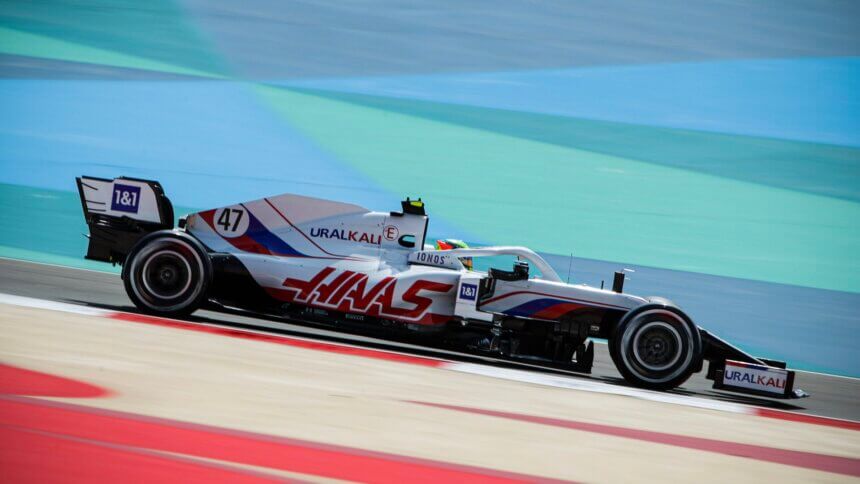 Uralkali Haas F1 Team– Haas-Ferrari VF-21
2020 Finishing Position: 9th
2021 Drivers: #9 Nikita Mazepin; #47 Mick Schumacher
2021 Prediction: 10th
Haas has been the team everyone loves for its appearances — and the antics of the team's boss Guenther Steiner — in Netflix's Formula 1: Drive to Survive, but it's likely to bring up the rear in the 2021. The team simply hasn't developed the car beyond what's required in the regs, and that essentially means it's a worse car than last year's second-worst machine with no attempt made to bridge the gap.
In addition, the team has two rookie drivers after dropping both Kevin Magnussen and Romain Grosjean at the same time. One is the incredibly popular Mick Schumacher, F2 champion and son of seven-time F1 champion Michael, but the other is an incredibly controversial driver, and known for his bad behaviour both on and off track. He brings large amounts of cash through the team's new title sponsor, but the team is likely to lose fans as a result.
See more articles on 2021 Formula One World Championship.