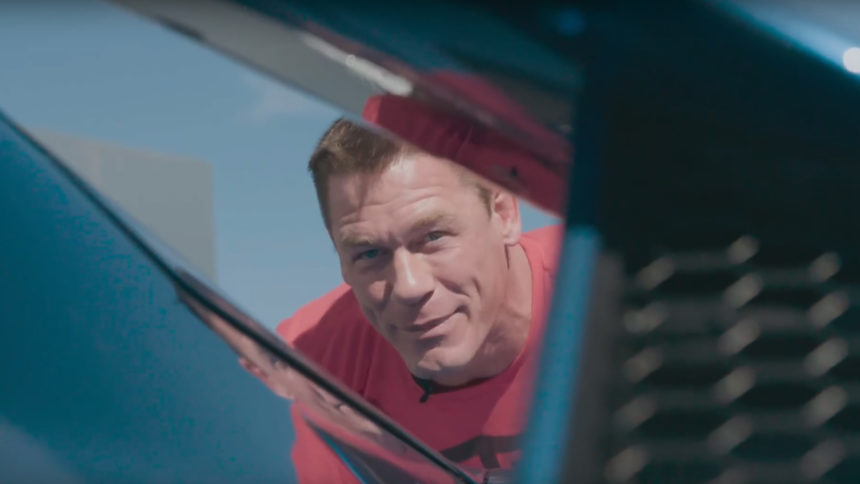 By now you'll likely have seen the ludicrous trailer for insane Fast and Furious spin-off Hobbs & Shaw. The movie takes the eponymous characters, played by Dwayne "The Rock" Johnson and Jason Statham, from the more recent installments and puts them into their own vaguely car-related action blockbuster.
With Johnson, and his box office draw, gone from the main films, fans may have worried about a gap in the team. Have no fear though, as Vin Diesel — hero of most of the Fast and Furious franchise films — has revealed a new cast member. As one ex-wrestler departs, so another one takes his place: John Cena.
The star of xXx, and voice of anthropomorphic tree Groot in the Marvel Cinematic Universe, revealed Cena's involvement in a slightly cryptic post on his Instagram channel. In it, Diesel mentions his character's "Toretto Gym", along with referring to deceased co-star Paul Walker as "Pablo". As he finishes his monologue, he pans across to Cena who performs his traditional "you can't see me" move:
We don't know much about Cena's role yet. He may be hero or villain, or — as is common in the Fast universe — a foe to Toretto's crew who eventually comes round to their way of life.
He's not just another ex-WWE wrestler either, as Cena is a huge car guy (in all senses of the word). He has his own Youtube channel for mucking around in rare and expensive cars, called Auto Geek. Earlier this month, the channel featured a Spyker C8 Laviolette as seen in the Fast and Furious 6 — which we suspect is no coincidence.
Cena's love of cars hit the mainstream just over a year ago when Ford sued him for breach of contract. Ford had selected Cena as one of the few individuals to be allowed to buy its limited run Ford GT supercar. However he soon found out that his size didn't suit the car — he could barely fit in it in his review — and sold it on.
Unluckily for Cena, Ford has stipulated that its carefully selected GT owners could not sell the car for two years, in order to get its cars talked about on social media and prevent values from skyrocketing. Although seemingly an honest mistake, Cena and Ford later settled that issue out of court.
As for his acting career, Cena — like Johnson before him — has built up a reasonable body of work. He's appeared in the Ferrell/Wahlberg film Daddy's Home and its sequel, and Transformers prequel Bumblebee. We just hope he's been practicing his gear shifts:
That's a lot of shifts.

Posted by GTPlanet on Monday, April 30, 2018
More Posts On...