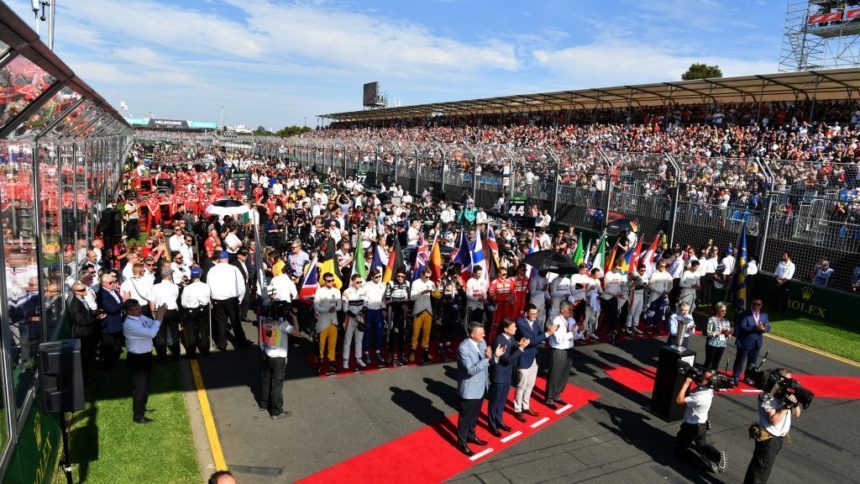 With the Formula 1 season set to kick off on March 25, Liberty Media is doubling down on the sport's revamped identity. The latest change of image means that, beginning with the 2018 Formula 1 season, the sport will no longer feature grid girls. The changes also apply to other series managed by the group during GP weekends.
It's a controversial and polarizing change. Some felt that grid girls reduce the visible role of women in the sport to eye candy, while the men did the actual work. Others point out that modelling is a valid career choice, and that they were brand ambassadors.
The models carried out certain promotional duties. Most obvious is that grid girls were walking billboard, wearing clothing with a sponsor's name attached. The models also carried the driver name-boards or umbrellas during race weekends. They would form a guard of honor for the podium too, lining the route for the top three drivers to take part in celebrations.
Sean Bratches, managing director of commercial operations for the F1 Group says:
"Over the last year we have looked at a number of areas which we felt needed updating so as to be more in tune with our vision for this great sport."
The F1 Group believes grid girls are no longer appropriate for the sport and its fans. It's a custom which it believes does not resonate with F1's brand values. Instead, the time spent on the grid will focus on "enabling promoters and partners to showcase their countries and products".
Many of Liberty Media's changes to F1 have already come under fire (like that new logo). This new move is already sparking debate among fans and the models alike. Which side do you fall on? Sound off in the comments.
More Posts On...