In a rather unexpected twist, Forza could become embroiled in one of the highest-profile spats ever seen in the gaming industry. It's rare that gaming news makes headlines in broader media, but this particular story is too big to be ignored. In essence it comes down to a disagreement between Apple and Epic Games over who should make money from gamers buying microtransactions.
This has been a particular gripe for Epic since Fortnite first moved to mobile platforms. Both Apple and Google take a 30% cut from items players buy through the Apple App Store and Google Play Store respectively, which includes the purchase of the game's "V-Bucks" currency.
While Apple acts as a gatekeeper for all software on the iOS ecosystem, Epic was able to make the game available through different stores — including its own app and the Samsung Galaxy Store — for Android devices. Without a Play Store presence, that opened the door to a slew of imitations and scams. Epic eventually made Fortnite available on Play Store too.
Epic's discontent merely rumbled on as bodies like the US Congress and the European Union began to investigate Apple and Google for antitrust practices earlier this year. However the developer took matters into its own hands this month by updating Fortnite to allow players to buy V-Bucks directly from Epic, at a 20% discount — the "Fortnite Mega Drop".
This breaches both Apple and Google's terms of service for their respective stores, and both reacted by removing the Fortnite app. That means that while you can still play the game on your Apple or Android devices, you no longer download or update Fortnite, or buy V-Bucks (Samsung Galaxy owners still have access to both via the Galaxy Store).
However, according to Epic, Apple is looking to go a step further, and it's where things get a little more wide-ranging. Epic alleges in a lawsuit that, as part of the punishment for breaching App Store regulations, Apple will suspend access to its software development kit (SDK). As Epic is also the developer behind the Unreal Engine game engine, that would make it unable to update UE4 or continue to develop the next-gen UE5 on iOS devices.
This wouldn't just affect Epic though. Any developer which builds games using Unreal Engine would also be unable to update their games too, at least for any problems arising from the engine — bugs or security issues. In addition, any games in development with UE4 or UE5 would not be able to launch on iOS either, losing access to an appreciable chunk of the mobile gaming market.
This is where Forza comes in. While most of the Forza franchise is not available on iOS at all, one title is. Forza Street, originally titled Miami Street, became available on Apple and Android devices earlier this year. Unlike other Forza games, it doesn't use the ForzaTech engine. Developer Electric Square built it around, you guessed it, Unreal Engine 4.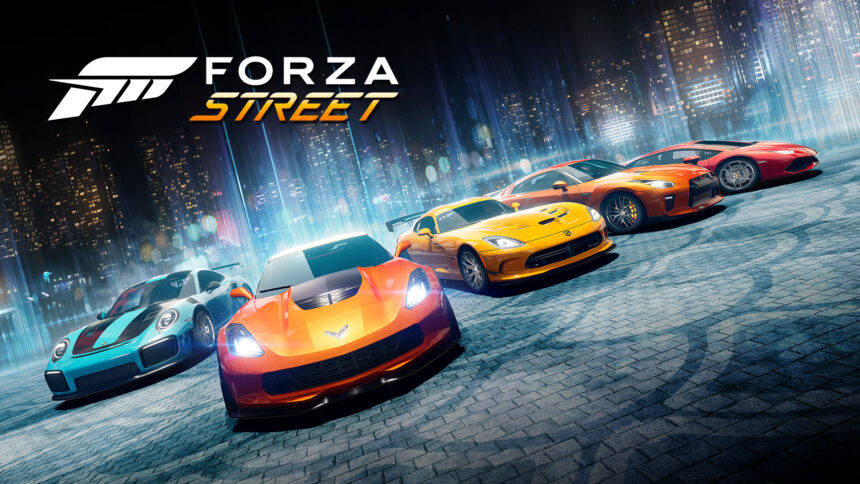 That all means that Microsoft, as owner of the Forza series, has now weighed into the battle. As reported by Phil Spencer, Microsoft's head of Xbox, the computing giant has filed a statement with the court supporting Epic's request for a temporary injunction to keep access to the Apple SDK.
Microsoft also has its own ax to grind with Apple right now. After developing the xCloud platform for game streaming to mobile devices, Apple seemingly changed its mind and blocked access at the last minute. Again, this comes down to App Store terms of service: Apple is not able to vet all of the games available through xCloud, so won't permit the service to appear on the store. The same thing applies to Google Stadia, which is available on the App Store, but cannot play games on iOS devices.
Today we filed a statement in support of Epic's request to keep access to the Apple SDK for its Unreal Engine. Ensuring that Epic has access to the latest Apple technology is the right thing for gamer developers & gamers https://t.co/72bLdDkvUx

— Phil Spencer (@XboxP3) August 23, 2020
Ironically, given Fortnite's basic premise, this looks like a battle royale of some of the biggest companies on the planet. If we're not all swallowed up by a black hole, this one could keep running for a long while yet.
Update On August 24 the judge upheld Epic's request regarding UE4, in order not to impact developers otherwise uninvolved in the dispute.