One of the most exciting Forza Horizon 4 features Playground Games announced at E3 2018 was the Route Creator. So when we sat down with Ralph Fulton to talk all about the game, we had to prod him for an update on the hotly anticipated feature.
Bad news first. As you can probably guess from the title, the feature won't be in at launch. This revelation comes straight from Fulton himself, during our chat. "It's not going to make it for launch, but it will be there in a matter of weeks after launch," Fulton told us in San Francisco. "It won't be a significant amount of time to wait."
The rest of what Playground Games' creative director said about the feature is much more positive, however. For starters, Route Creator is a very accurate name. Players will be able to craft whatever sort of drive they want, as Fulton explains:
"It's really fully featured, in the sense that we wanted to give our players pretty much complete freedom to go create point-to-point and circuit routes, anywhere in the world. You're not limited to roads, you can go anywhere, you drop your own checkpoints, you can configure them. So really we're giving you the tool to go and create the route you want to create.

"Naturally with a tool like that, there's just a bunch of bugs that we're working through right now, and we don't want to ship anything that's not absolutely finished."
While this may disappoint those hoping to make their own UK-based routes at launch, there's still the small matter of the entire rest of the game. A huge map, all four seasons, over 450 cars — there's a lot to keep players occupied.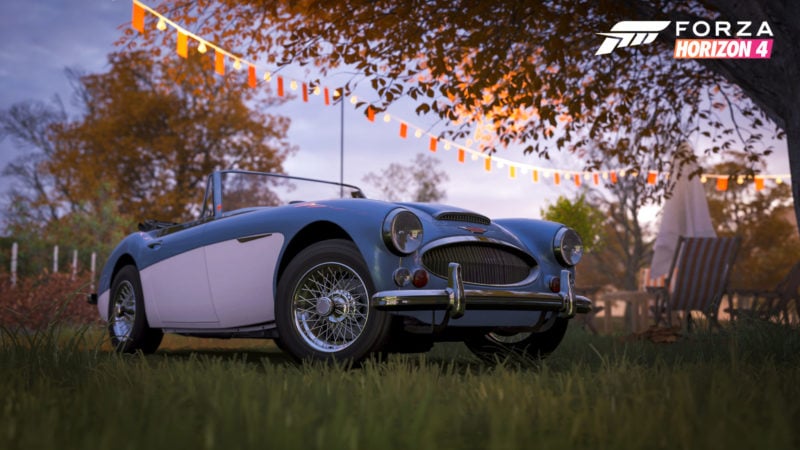 In fact, the idea of features coming on-stream at regular intervals isn't new to Forza, or the genre itself. Last year Forza Motorsport 7 launched sans Forzathon or Leagues. A few weeks later, Turn 10 flipped the switches on both. We float the idea to Fulton that, in games this size, having everything available from the off can be almost overwhelming.
"I agree," he tells us. "I think it goes to the other thing I was alluding to earlier, that launch is just the beginning for us." Fulton sees this long-term support as an industry-wide accepted aspect of game development. Far from a limitation, it actually means players can look forward to a consistent stream of improvements. "Route Creator serves as a proof point," Fulton teases, "of the kind of things you can expect to see coming to the game in months and years to come."
Forza Horizon 4 launches October 2 (or September 28 for Ultimate Edition holders). Stay tuned for our hands-on preview of the game!