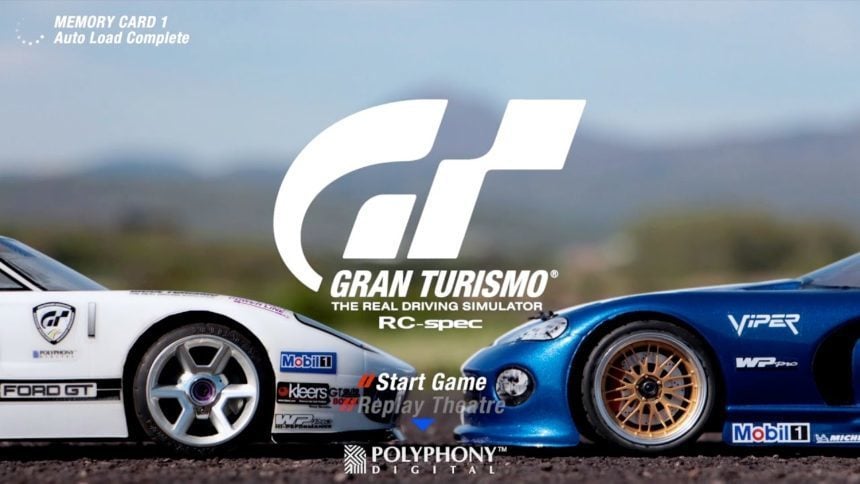 Being such a long running stalwart of the racing genre, Gran Turismo has had its fair share of tribute and homage videos over the years. The series has always been known for its creative fanbase, and YouTube has hosted some of the most impressive GT projects you'll see. However, the above video created by French director Alexandre Synger is by far one of the coolest so far.
Using smart editing, beautiful video shooting and a keen eye for detail, 'Gran Turismo RC-Spec' takes on the guise of a real Gran Turismo game. All GT game traits are covered with scary accuracy in both 'in-game' action and in the menus.
The video starts with a familiar looking introduction showing off what are arguably the most iconic cars in Gran Turismo history before cutting to the game 'menus'. Here, we see Synger's true mastery of the craft, with the correct use of font and accurate menu layouts as the theoretical 'player' chooses a car and track. Although this is fantastic in itself, it's when we get to the track things really take a shine.
Not content with simply mimicking the in-game menu structure, Synger nails the pre-race fanfare with aplomb. Everything from the camera angles to the HUD looks uncannily accurate. The racing begins with the iconic Gran Turismo countdown and then from there words can't describe how great the cinematography is: you simply have to watch it to see how faithful it is to the source material.
For those interested in how the video was made (it took just over 2 weeks to create), the below gives an insight into the sheer level of effort that goes in to replicating what a Gran Turismo game should look like. Highly recommended for those interested beyond the finished product.
The video isn't the only homage Synger has created — The Fast and Furious one in particular is incredibly impressive — but it feels like a labour of love from someone who understands the franchise and why the fans love it so much. Everything from the choice of cars to the sound effects really pay tribute to one of PlayStation's most popular franchises (with a cameo from another certain console icon).
Be sure to watch the video and let Alexandre know how you found it. It certainly made our day!
The original comments for this post are no longer available.