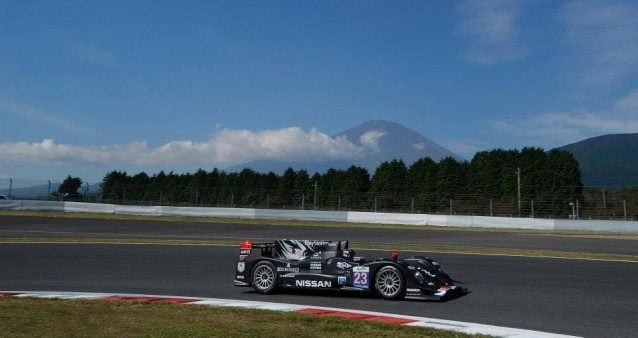 Just two weeks after the 6 hours of Bahrain FIA WEC race, Jordan Tresson and the Signatech Nissan team took to the track again, this time at the Fuji International Speedway for the 6 hours of Fuji.
After a successful Bahrain race where they achieved a class podium, the team were hoping to continue their good form and Olivier Lombard started well for them. However, when he pitted to swap with Franck Mailleux, the car refused to start again and the team lost eight minutes to what turned out to be a faulty starter motor. Jordan ran the anchor leg and brought the car home ninth in class (seventh in the teams' LMP2 championship). The team face another short rest period before the season-ending 6 hours of Shanghai in two weeks.
Meanwhile, the newest graduates found themselves facing a very stiff test indeed – a 24 hour kart endurance race at Daytona, albeit the Daytona outdoor karting centre at Milton Keynes, UK.
As one of 43 teams entered for the 2012 Daytona 24 Hours, the GT Academy winners faced one of the toughest endurance races in the world. With average lap speeds approaching 73mph in these karts, the challenge is nothing to be sniffed at – a challenge made much harder when the power failed at the circuit twice in the night.
The four man team of Wolfgang Reip, Mark Shulzhitskiy and the two unnamed Academy winners from Germany and the USA managed to turn their 18th place qualification into an 8th place finish, 25 hours and 994 laps later – the clock having been extended for an hour following the second power cut.
Images courtesy of GT Academy.
More Posts On...
The original comments for this post are no longer available.