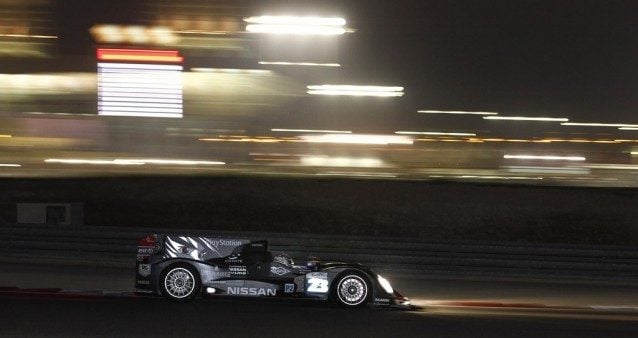 Although Jordan Tresson went into this weekend's Bahrain 6 Hours knowing there was no chance of the title, he and his Signatech team are still determined to fight for every available point.
Jordan himself took the green light at Sakhir after he qualified the car to 9th in class. The driver trio of Tresson, Olivier Lombard and Franck Mailleux largely steered clear of incident – losing 90 seconds to a faulty rear light cluster and sustaining minor contact later in the race – managing a 7th place overall finish and, more importantly, a first FIA WEC class podium with a 2nd place LMP2 finish.
Jann Mardenborough's weekend couldn't have been more different. As one of seven cars with title designs – and one of five with realistic hopes – the RJN Motorsport team went to Donington Park knowing a win would take the championship. Qualifying in 14th behind all of their major rivals was not the start they'd hoped for, but the GT-R had needed a gearbox change earlier in the weekend.
Alex Buncombe took the first stint and started in typical style, rocketing the big Nissan into fifth by the end of the first lap and taking the lead – and championship lead – by the end of the third. Pitting with a huge lead (by British GT standards) Jann took the car for the drive to the title before Donington's curse of the championship leader struck. Jann made it three quarters of the lap before the rear left damper broke – one of five cars to lead the championship that hour and then suffer incidents of one sort or other.
With a handful of laps conceded in repairing the car, the race and title were over. A 16th place finish – 12th in the British GT class – gave them no points and a 6th place overall position.
The remaining GT Academy car in action was the Mission Motorsport team of injured servicemen in the BritCar 24hr Silverstone race. Despite one utterly spectacular incident the team finished 17th overall and 9th in class, with James Gillborn being named driver of the weekend.
Images courtesy of britishgt.com and nissan-europe.com.
More Posts On...
The original comments for this post are no longer available.