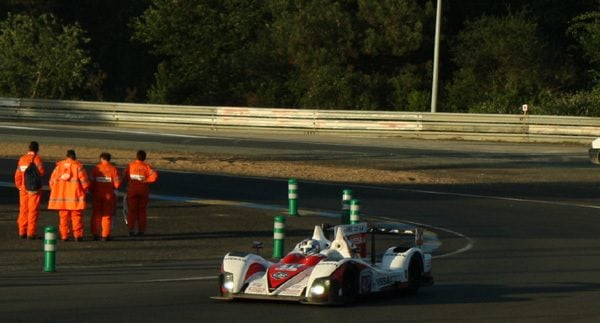 Last year's Le Mans 24 Hours was spiced up for fans of Gran Turismo with two GT Academy winners in two cars going head-to-head, as Lucas Ordoñez drove the #42 Greaves entry with the father-son Brundle duo and Jordan Tresson was aboard the #23 Signatech entry with Franck Mailleux and Oliver Lombard.
There's two Academy graduates racing in this year's event too, only they'll be driving the same car.
Lucas returns to the Greaves Motorsport team for his third run at the Le Mans event – hoping to improve on previous results – and he'll be partnered by 2011 winner Jann Mardenborough in his first ever Le Mans race and LMP2 drive. Occupying the third seat in the Nissan-powered #42 car is GT1 and SuperGT legend Michael Krumm.
Krumm should be well known to fans of the Gran Turismo series, joining Lucas as an official driver for the loopy Nissan Highcroft Racing DeltaWing and being one of the drivers who participated in the first online Gran Turismo race event with the GT4 Online Test version.
2013's race is over the weekend of the 22nd-23rd June, starting and finishing at 3pm local time (1300GMT/UTC).
More Posts On...
The original comments for this post are no longer available.