With just over a month to go until the Gran Turismo World Series World Final gets underway in Barcelona, Polyphony Digital has made tickets for the event available.
The three-day final will take place from Friday December 1 through Sunday December 3, at the Fira Internacional de Barcelona convention center in the heart of the city. Gran Turismo will take over the 260,000sqft (24,000sqm) Hall 2, with an events stage, audience seating, and two more rather special areas.
Firstly there's the Gran Turismo Garage, a special exhibition to mark ten years of the Vision Gran Turismo project. That will include full-size models of several Vision Gran Turismo cars — more than 20 of which exist — to celebrate the decade of the unique design project. As the World Final usually sees the unveiling of a Vision GT car too, there may be further surprises in store.
In addition there'll be a real-life Gran Turismo Cafe. This will be an interactive area allowing attendees to experience GT7 in VR2, as well as "show off their own Gran Turismo 7 skills" — which could suggest a competition for ticket-holders. Snacks and drinks will be on sale in the GT Cafe too, although we don't know if fictional proprietor Luca will be on hand…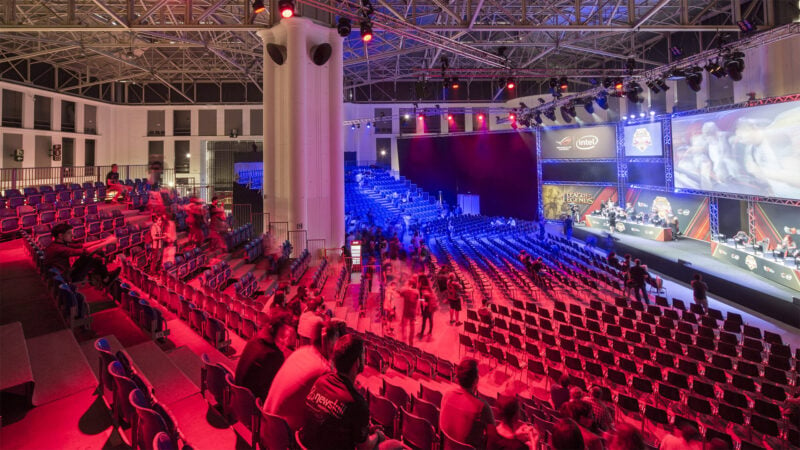 The racing itself will be the main event though, with the Toyota Gazoo Racing GT Cup final taking place on the Friday, the Manufacturers Cup final on the Saturday, and the new-look Nations Cup final on the Sunday.
There's additional events on each day too, with a special Spanish exhibition race on the Friday, and the semi-finals and finals of the media and influencer Pro-Am race on the Saturday and Sunday respectively — in which GTPlanet usually does well when not taken out, or there isn't an F1 driver or A+ DR ringer as an "Am"…
A General Admission ticket for the World Final will get you access to one of the three days of your choice, for €15, to see the competitive racing on that day as well as an exclusive event poster. These tickets will go on sale from next Tuesday, October 31.
Gold tickets will cost €30, again for a single day's admission. However you'll be able to take advantage of priority seating for the event as well as early access to see the exhibition events, and there's a special event t-shirt in addition to the poster. These too will be on sale from October 31.
Starting today you'll be able to buy the Platinum ticket, for €50. This gives you full access to the event for all three days, with priority seating, early admission for all the exhibition races, the t-shirt and a version of the poster signed by Kazunori Yamauchi.
See more articles on Gran Turismo World Series.