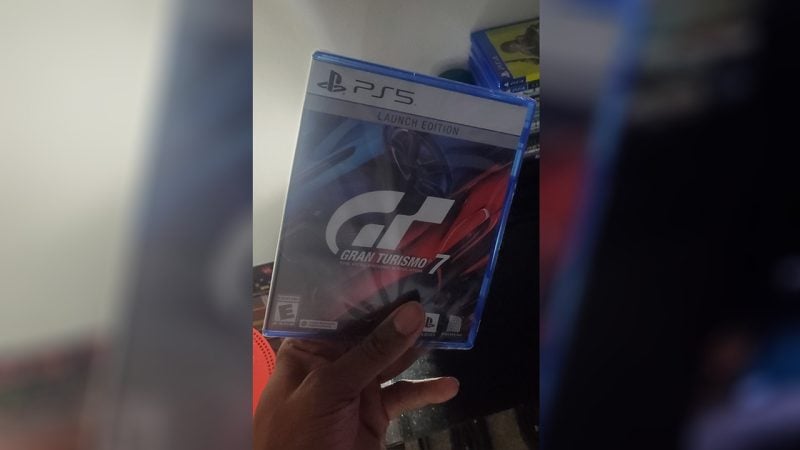 Some incredibly lucky gamers in the USA are reporting that Amazon is already shipping out copies of Gran Turismo 7, and in more than one case a player has already received their copy.
Officially, Gran Turismo 7 is due to launch on Friday, March 4, with digital edition buyers currently able to "pre-load" — download all of the game data ahead of schedule — before the game unlocks at 0001 UTC on March 4.
In principle then, they should get the jump on players who opt for the physical versions of the game, who'll have to wait for their game store to open or a postal delivery before popping the disc (or discs, for the PS4 version) in to install the game.
However it looks as if Amazon has massively jumped the gun. One GTPlanet member in Nevada already reported that their Amazon order, for a 25th Anniversary Edition, was showing as out for delivery for Saturday February 26, but other players elsewhere are showing physical copies of the launch edition already in their hands as early as Friday evening.
It's not the first time a Gran Turismo game has landed before its official launch date, with Gran Turismo 6 also appearing a week ahead of launch at some game stores in the Middle East. However it's unprecedented for a major international retailer to send copies of a GT game out this far ahead of launch in a major market.
If you want to try your luck, you can order a copy of GT7 from Amazon here via our affiliate link.
Of course the official embargo for reviews of Gran Turismo 7 is still five days away, with outlets not permitted to reveal any gameplay footage, images, or impressions until 1101 UTC on Wednesday March 2. Gamers themselves are not bound by this, so it's likely you'll see details of the game spreading like wildfire through over the next few days.
GTPlanet will be livestreaming the first few hours of GT7 from 1101 UTC on Thursday March 3, ahead of the official launch 13 hours later.
See more articles on Gran Turismo 7 Launch.