Gran Turismo 7 will be the eighth main entry in the Gran Turismo series. Developed by Polyphony Digital, a studio within Sony Interactive Entertainment, the series first launched in 1997 on the first PlayStation console and has sold over 80,000,000 copies worldwide since.
Is there something you think we should cover in this guide? Send us an email!
Table of Contents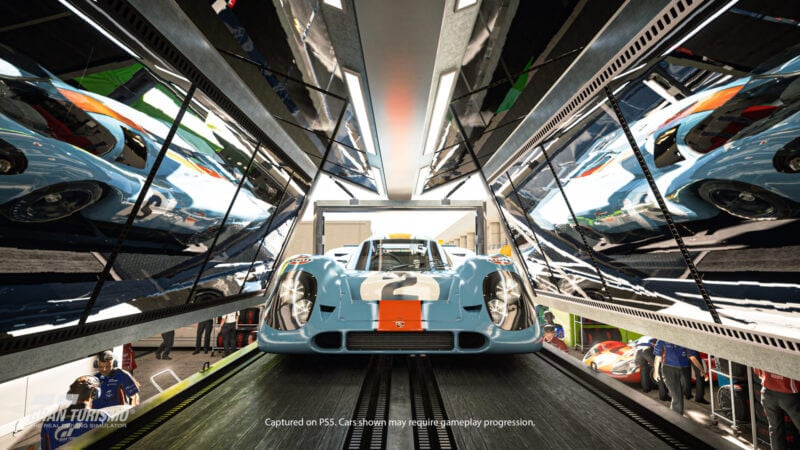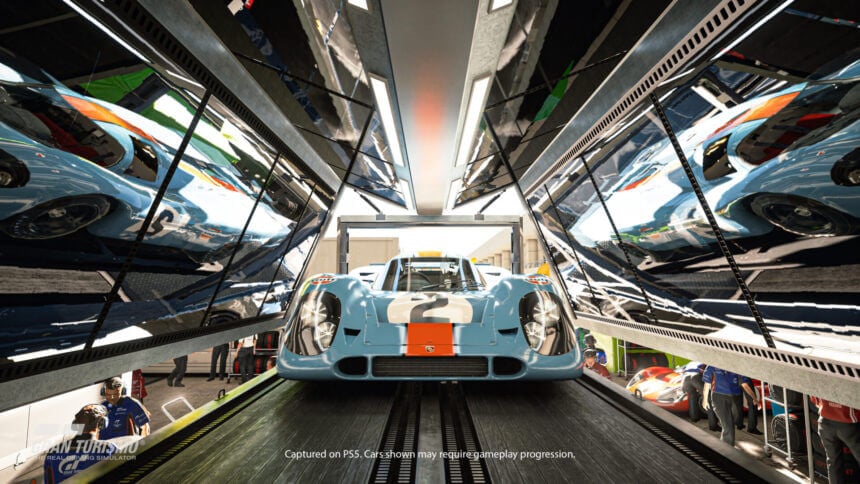 Introduction
Sony unveiled GT7 as part of its PlayStation 5 games reveal event on June 11 2020. The first trailer video formed part of the hour-long presentation, which also revealed the console itself for the first time.
From what we've seen so far, GT7 looks to be a return back to the style of previous numbered games in the series. GT Sport, which launched on PS4 back in 2017, was a radical departure that didn't entirely resonate well with fans, with players regularly opining that it was more of a "Prologue" than a full title.
That was down to GT Sport's focus on esports; the game even derived its name from "esports". Although previous GT games had some form of online mode dating back to a limited release of Gran Turismo 4 in 2006, Sport was the first title to center on competitive online racing, with player rankings.
The shift to 4K-capable consoles meant that a lot of previous car and track models had to be cut. GT Sport's content list was a shadow of what you'd find in even GT4, and fan favorite circuits like Deep Forest disappeared. Also gone was a career mode, and though PD added an offline mode soon after launch there was no sense of progression.
GT7 looks set to reverse a large part of this. Kazunori Yamauchi, introducing the first reveal video, specifically noted the new campaign mode, and a redesigned Trial Mountain was the centerpiece. This should bring back the feel of Gran Turismo of old – with past, present, and future all rolled into one.
One interesting note is that GT7 will be the first "cross-gen" Gran Turismo, with both PlayStation 4 and PlayStation 5 versions launching.
Release Date
Gran Turismo 7 is now officially confirmed to launch on PS4 and PS5 on March 4, 2022.
It had long been rumored that GT7 would be a launch title for the PlayStation 5, and the fact the game was one of the first revealed for the platform helped feed that rumor. Later advertising placed the title in 2021, initially in the first half of the year but leaning out to a general 2021 launch later on.
That came before Sony revealed production delays due to ongoing global events, resulting in the shift to a 2022 window, and a final confirmation of March 2022 in the September PlayStation Showcase.
Confirmed Features
Although the original trailer focused on gameplay, it did nonetheless feature some little glimpses of features, and other menu screens. The main one is, of course, the new campaign mode – effectively absent from GT Sport, but specifically referred to by Kazunori Yamauchi in the introduction.
While the first trailer features a new, dynamic main screen, reminiscent of the static item from Gran Turismo 4 ,this changed in the second trailer to a more brightly colored items — with its own day/night cycle.
Campaign Mode
GT7 appears to bring back a traditional Gran Turismo campaign mode. This would see players starting out as a novice with a low-powered vehicle, then heading through licenses and race events to progress to higher levels.
There's no information on the precise structure of this campaign mode just yet, but we do know that the traditional Gran Turismo licence tests will return, and there looks to be areas on the main hub screen for missions, special events, and championships too.
Vehicle Tuning and Modification
This function also returns after an absence in GT Sport, with some demonstration of the menus in the official trailer. Players will be able to modify their vehicles with engine, suspension, drivetrain and chassis parts, along with tires. The clips show five different grades of component type: sports (or "entry"), club sports (or "city"), sports, racing, and extreme.
GT Auto
GT Auto returns too. In previous games this was a place where players could wash their cars, change the oil, apply new paint jobs, change the wheels, and fit visual tuning parts, and it looks like all these functions will return under this umbrella.
The second trailer clearly showed widebody kits and aerodynamic parts for several different vehicles, bringing this feature back from GT5/GT6, though we don't yet know how extensive it will be.
Used Cars
Used cars were entirely absent from GT Sport but return in GT7. It's unclear precisely how this will function, but it appears to be similar to previous GT games where players could pick up older vehicles with a few miles on the clock for less money than new ones.
Notably there's two such areas in GT7, with a regular used car lot and something called "Brighton Antiques" which looks to stock more expensive "legends" machines — race models and rare and exclusive cars.
Livery Editor
GT Sport's livery editor function will also return, giving GT7 the first combination of visual parts upgrades and a full livery editor in the series. From what we've seen of the editor it looks to be almost identical to the version found in GT Sport but with a couple of tweaks to improve precision when placing decals.
Gran Turismo Cafe
This new feature for GT7 appears to be a kind of in-game companion. The official site describes it as a place to "help players navigate through the beginning of the game", with guidance on how and where to collect groups of vehicles of historic relevance. An early example sees players picking up three Japanese hatchbacks to complete a collection, though some more expensive and prestigious cars also appear to be a part of it.
Dynamic Weather and Time
The first trailer hinted at dynamic weather and time, and this has now been confirmed. PD has worked with atmospheric data from a wide range of sources, including NASA, to be able to replicate authentic skies and lighting conditions, taking into account aerosol particle counts!
We've also seen dynamic surface moisture indicators in the second trailer, firmly suggesting that rain can fall and the track can dry. At the moment we don't know if all circuits will enjoy these functions, but the official site suggests that this is the case.
One question mark of course is how the PlayStation 4 version will manage this feature, but we will likely find out in due course.
Online Multiplayer
Two areas of the new main hub refer to multiplayer modes. The first is a dedicated Multiplayer icon, under which it's likely you'll find all of the various types of online racing. There's also a GT Sport Live icon, which resembles the GT Live part of the official GT website. This is probably a place for viewing media and articles relating to the top tier online events and World Tours.
That suggests that something very much like Sport Mode will return, with regular races that affect your online rankings and a higher level championship with live events.
Other Features
Brand Central, Scapes, and the Discover section – for finding other users' liveries, decals, replays, and photos – all make a return from GT Sport.
Performance Points return from GT5/GT6. This was a method of rating cars according to theoretical performance capability. It does not appear to replace GT Sport's car classification and Balance of Performance systems, rather work alongside it to refine what vehicles may be allowed into a given race; we have already seen cars that were Gr.X in GT Sport racing with Gr.1 machines, and a Gr.3/Gr.4 mixed class race.
Driving Wheel Compatibility
When the PS4 came out, fans were dismayed to find that PS4 didn't support many popular PS3-compatible wheels. However Sony has confirmed that peripherals supported on PS4 will continue to be supported by PS5.
Gran Turismo has always supported a wide range of wheels, and has officially partnered with Fanatec for the wheel of Gran Turismo 7. This looks set to be the leaked Fanatec GT DD Pro, although that hasn't yet been officially confirmed.
Fanatec has also supplied official GT wheels previously, in a more unusual capacity. The brand stepped in to for the 2019 GT World Tour Tokyo event after Thrustmaster discovered a fault with the supplied T-GT wheels.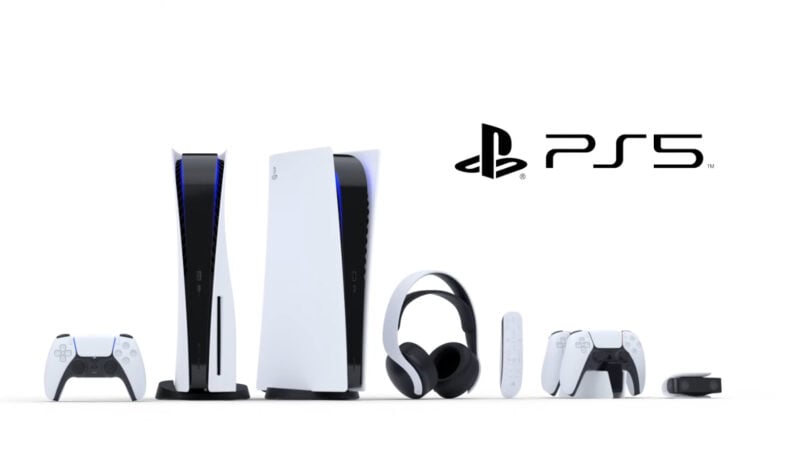 PlayStation 5 Technology
Given the PS5's support for 8K, 120fps and real-time ray tracing, and GT Sport's position as a demonstration platform for them, GT7 will likely support at least some of these technologies.
The power of PlayStation 5 ray tracing was already visible in the trailer. Graphics experts from Digital Foundry closely examined the video and shared their own analysis, explaining exactly where and how the new technology was used. Of course, Polyphony Digital has studied ray tracing for many years and first demonstrated its work at SIGGRAPH Asia in 2018. The lighting in GT Sport was also generated with a pre-baked ray tracing system known as "Iris".
Later comments from PlayStation Europe executive vice-president Simon Rutter added some further detail to how GT7 would benefit from the PS5's capabilities. Rutter specifically flagged the 3D Audio, DualSense controller's haptic buttons, and high data transfer rate SSD as technologies that GT7 would exploit, though the specifics remain under wraps at this point.
Unconfirmed Features
Aside from what we know and can glean from the information thus far, there are a number of other features that GT7 could support. While some of the details below are at least likely, they are also currently unknown. As and when they are, we'll move them to the Confirmed Features section above.
VR Support
GT Sport supported VR, and as such it's probable that GT7 will also have some VR compatibility. It was something of quite limited scope on Sport however, restricted to vehicle showroom and solo hot lap modes.
Given the additional power of the PS5 compared to PS4, it's possible that VR could play a greater role in GT7 but we haven't seen any news about it at this early stage, though Sony is preparing to unveil a second generation of its VR system.
B-Spec
The B-Spec driver management mode has been part of Gran Turismo since GT4, and though it skipped GT Sport there's a distinct possibility that the feature will return in GT7. It hasn't appeared in any of the information or material thus far, so we can't say for sure either way.
B-Spec has existed in a couple of different forms, but the core principle remains the same. Instead of driving races yourself, you train and guide one or several AI drivers to race for you. This could be a short sprint race or, in more recent iterations, a team of drivers covering several hours of an endurance race to save on player fatigue.
Interestingly, Polyphony Digital conceived of B-Spec as its own game, to launch alongside or slightly after Gran Turismo 3: A-Spec in 2001. That alone suggests this is something that PD has put in some major work on over the years, and we could see it come back in GT7.
Course Maker/Track Path Editor
Like B-Spec, Gran Turismo's course-making facility is one of the important components of recent titles prior to GT Sport. With "past, present, and future" as a theme for GT7, it's certainly possible that a course editor could feature in the new game.
The format of the course maker was rather different in GT5 and GT6. In the first version in GT5, there was not much by way of direct player control. You'd simply pick a location, enter some parameters, and then the game would generate a circuit for you. GT6's "Track Path Editor" was more of a track creation tool, which you could use to build almost any track you could think of, but you had to do it with an app on an external mobile device and import that into the game.
This would be a tool that the new abilities of the PS5 could greatly enhance, and if a course maker does appear in GT7 it could be a powerful tool.
Car List
Along with the launch date announcement in September 2021, Polyphony Digital updated the official game website to reveal that GT7 would initially ship with more than 420 cars.
Given what we've seen in the trailers so far, with a significant number of cars transferring from GT Sport, it seems likely that the majority of the car list will come from the outgoing title, with around 80 new additions. In fact that actually broadly tallies with the rate of vehicle creation across GT Sport's life, with the original 168-car launch list reaching twice that number after 2.5 years — an extra 67 cars a year.
However, we can't say that for sure, and all we know of the car list right now is the vehicles shown in the two trailers, with a number of static vehicles in museum shots in addition to those seen driving on track and in user menus — and even then some are pretty hard to identify.
We've assembled that list below, highlighting cars not previously in GT Sport with an asterisk and cars we're not totally sure of in italics. At 145 vehicles so far, there's plenty more to come over the next 25 weeks.
Abarth (1)
Alfa Romeo (3)
Alfa Romeo 155 2.5 V6 TI 1993*
Alfa Romeo 4C Gr.3
Alfa Romeo 8C 2900B Lungo Berlinetta 1937*
Alpine (1)
Alpine Vision Gran Turismo Race Mode
Aston Martin (6)
Aston Martin DB3S CN.1 1953
Aston Martin DB5 1964*
Aston Martin DBR9 GT1 Race Car 2010
Aston Martin DB11 Coupe 2016
Aston Martin DP-100 Vision GT
Aston Martin V12 Vantage Gr.3
Audi (2)
Audi R8 4.2 FSI V8 Quattro 2007
Audi R8 LMS Audi Sport Team WRT 2015
BAC (1)
BMW (2)
BMW M3 GT BMW Motorsport 2011
BMW M4 Gr.4
Bugatti (1)
Bugatti Vision Gran Turismo Gr.1
Chevrolet (7)
Chevrolet Camaro ZL1 1LE 2018
Chevrolet Corvette Stingray Concept 1959
Chevrolet Corvette (C2) Sting Ray Sport Coupe 1963
Chevrolet Corvette (C3) Stingray Convertible 1969
Chevrolet Corvette (C7) Stingray 2014
Chevrolet Corvette Gr.3 Race Car
Chevrolet Corvette Gr.4 Race Car
Citroen (2)
Citroen GT by Citroen Race Car Gr.3
Citroen GT by Citroen Race Car Gr.4
Daihatsu (1)
DeTomaso (1)
Dodge (5)
Dodge Super Bee 1970
Dodge Tomahawk Gr.1
Dodge Viper GTS 2002
Dodge Viper SRT-10 2003
Dodge Viper SRT GT3-R 2015
Ferrari (4)
Ferrari 330 P4 1967
Ferrari 458 Italia 2009
Ferrari 458 Gr.4
Ferrari FXX K 2014
Ford (12)
Ford GPW 1944
Ford GT40 Mk1 1966
Ford Mark IV Race Car 1967
Ford GT 2006
Ford GT LM Spec II Test Car Gr.3
Ford GT 2017
Ford GT LM GTE 2018*
Ford Mustang Boss 429 1969*
Ford Mustang GT 2015
Ford Mustang Gr.3 Race Car
Ford Mustang Gr.4 Race Car
Ford Mustang Gr.B Race Car
Genesis (3)
Genesis G70 GR4*
Genesis X GR3*
Genesis Vision Gran Turismo*
Honda (8)
Honda Beat 1991
Honda Fit Hybrid 2014
Honda Integra DC2 Type R 1998
Honda NSX Type R 1992
Honda NSX 2017
Honda NSX Gr.3 Race Car
Honda S660 2015
Honda S800 1966
Hyundai (2)
Hyundai Genesis Gr.3
Hyundai N2025 Vision GT
Jaguar (5)
Jaguar F-Type Coupe 2014
Jaguar F-Type Gr.3
Jaguar F-Type Gr.4
Jaguar Vision Gran Turismo SV 2021*
Jaguar XJ13 1966
Lamborghini (5)
Lamborghini Diablo GT 1999
Lamborghini Huracan GT3 2015
Lamborghini Huracan Gr.4
Lamborghini "Lambo V12" Vision GT 2019*
Lamborghini Murcielago LP640 2009
Lancia (1)
Delta HF Integrale Evoluzione 1991
Lexus (1)
RC F Emil Frey Racing 2017
Mazda (8)
Mazda 787B 1991
Mazda Demio XD Touring 2015
Mazda Eunos Roadster NA 1989
Mazda LM55 Vision GT
Mazda RX-7 (FC) GT-X 1990
Mazda RX-7 (FD) Spirit R 2002
Mazda RX-Vision Concept 2016*
Mazda RX-Vision GT3 Concept 2020
McLaren (3)
McLaren F1 1994
McLaren F1 GTR Kokusai Kaihatsu Racing 1995
McLaren Ultimate Vision GT
Mercedes (4)
Mercedes-AMG SLS GT3 2011
Mercedes-AMG GT3 HTP Motorsport 2016
Mercedes-Benz 300SL W194 1952*
Mercedes-Benz CLK LM 1998*
Mitsubishi (2)
Mitsubishi GTO Twin Turbo 1991
Mitsubishi Lancer Evolution V 1998
Nissan (11)
Nissan 370Z 2008
Nissan GT-R (R35) 2017
Nissan R92CP 1992
Nissan Silvia (S13) Qs 1988
Nissan Silvia (S13) Ks Dia Selection 1991
Nissan Silvia (S15) Spec R Aero 2002*
Nissan Skyline (KPGC10) GT-R 1971*
Nissan Skyline (R32) GT-R 1993
Nissan Skyline (R33) GT-R V-Spec 1997
Nissan Skyline (R34) GT-R 1999
Nissan Skyline (R34) GT-R GT500 1999*
Plymouth (1)
Plymouth XNR Ghia Roadster 1960
Peugeot (2)
Peugeot RCZ 2015
Peugeot RCZ Gr.4
Porsche (14)
Porsche 356 A/1500 GS Carrera 1956*
Porsche 356 A/1500 GS GT Carrera Speedster 1956
Porsche 550 RS Spyder 1955*
Porsche 911 930 Turbo 1981
Porsche 911 996 GT1 Strassenversion 1997*
Porsche 911 991 GT3 RS 2016
Porsche 911 991 RSR 2017
Porsche 917K 1970*
Porsche 917 Living Legend Concept 2013*
Porsche 919 Hybrid 2016
Porsche 962 C 1988
Porsche Carrera GT 2003*
Porsche Taycan Turbo S 2019
Porsche Vision Gran Turismo*
Renault Sport (1)
Renault Sport Clio V6 24v 2000
Shelby (2)
Shelby Cobra Daytona 1965
Shelby GT350 1965
Subaru (5)
Subaru Falken Tires/Turn 14 Distribution BRZ 2017
Subaru Impreza 22B 1998
Subaru WRX Gr.B Race Car
Subaru WRX STI Gr.3 Race Car
Subaru WRX STI Gr.4 Race Car
Toyota (15)
Toyota 86 GT 2015
Toyota Aqua S 2011*
Toyota Corolla Levin AE86 1983
Toyota FT-1 Vision Gran Turismo Gr.3
Toyota GR 86 RZ 2021
Toyota GR Supra (A90) 2019
Toyota GR Supra (A90) Gr.4
Toyota GR Supra Racing Concept 2018
Toyota GR Yaris 2020
Toyota Sports 800 1965
Toyota Sprinter Trueno AE86 1983
Toyota Supra GT500 1997*
Toyota Supra (A70) 1992
Toyota Supra RZ (A80) 1997
Toyota MR2 (W20) GT-S 1997
Volkswagen (3)
Volkswagen Beetle Gr.3
Volkswagen Golf VII GTI 2014
Volkswagen Scirocco R 2010
Track List
As of September 2021, GT7 is confirmed to launch with more than 90 "track routes", and at present it looks like we've seen almost all of them. The majority of the game's circuits are carried over from GT Sport's final track list, with some additions of particular note.
GT Sport will probably close out its content offering with 83 routes (or "variations") in 29 locations, unless any further updates expand this. That means GT7 will probably add around four or five tracks to the list at launch, adding eight to ten routes.
We already know three of the new circuits, with Daytona coming back from GT6, and long-serving original tracks High Speed Ring and Trial Mountain returning after skipping a game. That suggests there's at least one more track that hasn't yet been revealed.
Through the two official trailers and GT7's presence in various other PS5 media, we've only seen a handful of circuits with actual gameplay. However we've also seen in-game icons and course locations that confirm or strongly correlate with the remaining course locations from Sport. The list below is not quite the final launch day roster then, but we won't expect many changes:
Real Circuits
Autodromo Jose Carlos Pace (Interlagos)
Autodromo Nazionale di Monza
Autopolis
Brands Hatch
Circuit de Barcelona-Catalunya
Circuit de la Sarthe
Circuit de Spa-Francorchamps
Daytona International Speedway
Fuji International Circuit
Goodwood Motor Circuit
Mount Panorama
Nurburgring
Red Bull Ring
Suzuka Circuit
Tsukuba Circuit
WeatherTech Raceway Laguna Seca
Willow Springs
Fictional Circuits
Alsace Village
Autodrome Lago Maggiore
Blue Moon Bay Speedway
BB Raceway
Circuit Sainte-Croix
Colorado Springs
Dragon Trail
Fishermans Ranch
High Speed Ring
Kyoto Driving Park
Northern Isle Speedway
Sardegna Road/Sardegna Windmills
Special Stage Route X
Tokyo Expressway
Trial Mountain
Videos
Screenshots​
Update Log