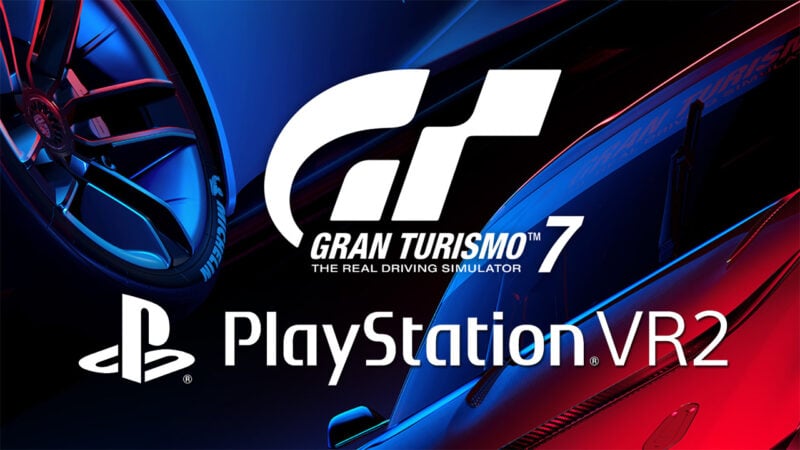 Sony Interactive Entertainment president and CEO Jim Ryan has confirmed that Gran Turismo 7 will be a launch-day title for the new PlayStation VR2 on February 22.
Ryan was speaking during a special Sony presentation during the Consumer Electronics Show (CES) in Las Vegas, and revealed what we'd long suspected about a possible VR adaptation for Gran Turismo 7.
It's not the first time Gran Turismo has had VR capabilities of course. Gran Turismo Sport supported the original PlayStation VR hardware, but in a rather limited capacity.
Although Ryan didn't confirm the extent of GT7's VR2 support, the teaser video shown with the sequence suggested much wider capabilities, showing an at-least 12-car race featuring Gr.1 race cars at Road Atlanta.
Combined with Ryan's statement that "PSVR2 players will be able to experience the game like never before", that could suggest a full integration of VR within Gran Turismo 7. However we will have to wait for further details, which will likely come along in due course.
There won't be a standalone game version either, with GT7 subject to a free update at an unknown time in the next six weeks to add PlayStation VR2 functionality in time for the February 22 launch date.
Of course it won't be cheap to experience the VR in GT7, with the new PSVR2 coming in at $549.99 (€599.99/£529.99). However it represents a significant step up over the previous device, coming with 2000×2040 per-eye resolution, with foveated rendering technology and inside-out tracking.
We'll bring you more on this story as we get it!
See more articles on PlayStation VR.