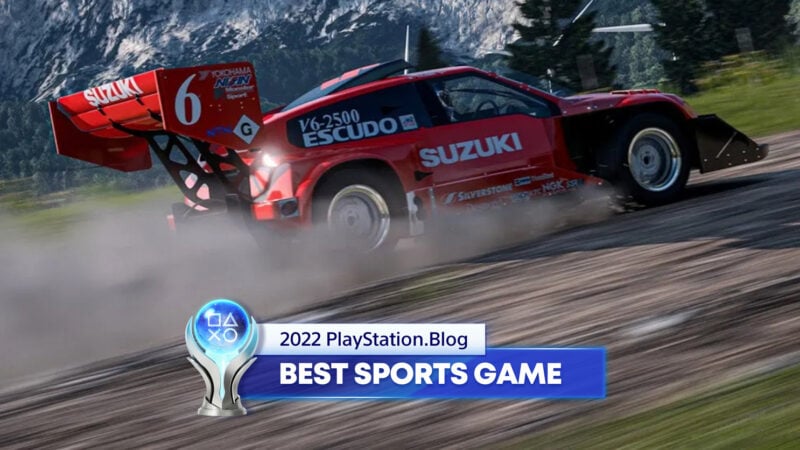 Following a public vote conducted on the official PlayStation Blog site, Gran Turismo 7 has scooped the Best Sports Game in the 2022 Game of the Year awards.
GT7 took victory in the polling, which was open to all and not requiring a PlayStation Network account, ahead of some strong rivals for the category. FIFA 23 earned the gold trophy for second place, with NBA 2K23 taking silver in third, and F1 22 rounding out the trophy table.
Alongside taking this class win, GT7 also picked up a bronze trophy in the Best Multiplayer Experience category. Call of Duty: Modern Warfare II (2022) won that, with Overwatch 2 and FIFA 23 second and third.
The big winner in the 2022 awards was God of War: Ragnarok, which won all ten of the categories for which it was eligible. That included both PlayStation 4 game of the year and PlayStation 5 game of the year.
Other category winners included Stray as Best Independent Game and Uncharted: Legacy of Thieves Collection as the Best Re-Release.
Visitors to the PlayStation Blog could vote for one of at least seven games in each of the 16 categories, with the polling running for a week from December 7 through to December 14.
There was also a write-in option for each category too, for users to suggest games that might have been missed off for any reason. However previous "platinum"-winning games in any one category are not eligible for the same category a second time.
It's the second award that Gran Turismo 7 has collected this month, coming off the back of victory in the similarly named Best Sports/Racing Game category at The Game Awards 2022 with F1 22, FIFA 23, and NBA 2K3 also finishing as runners-up.
See more articles on Polyphony Digital.