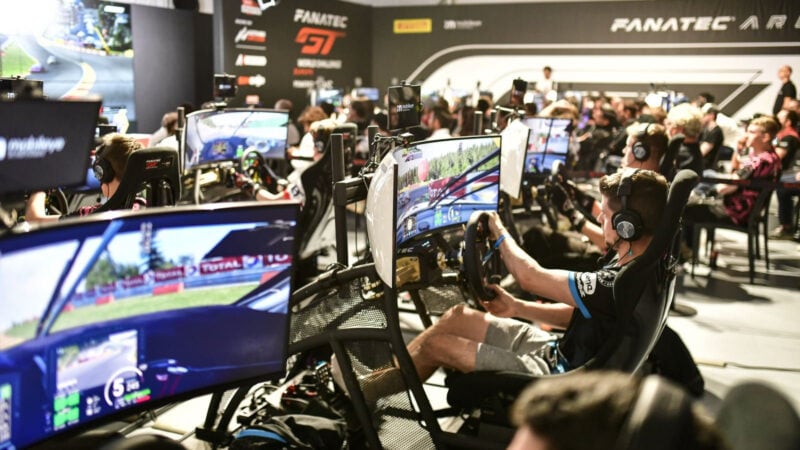 The SRO's esports offering will expand once more in 2023 as a new, on-site "Sim Pro Series" joins the 25-race calendar for the official esports series using Assetto Corsa Competizione.
All four of the 2022 online championships will return to give the calendar a familiar look. There'll be three separate GT World Challenge Sprint Series — for Americas, Asia, and Europe — each featuring five, hour-long races for solo drivers living in the respective regions, and the Intercontinental GT Challenge with five races up to 24 hours long and driver squads.
On top of that there'll be the new Sim Pro Series. That will be again a five-race championship but it will take place in a specially constructed "Fanatec Arena" at the five rounds of the real-world Fanatec GT World Challenge Europe Endurance Series.
Building off two invitationals at Spa and Indianapolis in 2022, this event will consist of hour-long sprint races for 23 invited teams and a 24th team through a live, last-chance qualifier at the event itself. Interestingly, the teams aren't limited to a single driver, so can swap out their representative as they wish for the different events.
Monza, Circuit Paul Ricard, Spa-Francorchamps, Nurburgring, and Barcelona will host the five races, during the weekends of the real GT World Challenge Europe races at those same circuits. There's a total prize pool of €75,000 ($80,500) available for the series.
SRO Esport Sim Pro Series 2023 Calendar
Round 1 – April 22 – Monza
Round 2 – June 3 – Circuit Paul Ricard
Round 3 – June 30 – Spa-Francorchamps
Round 4 – July 29 – Nurburgring
Round 5 – September 30 – Barcelona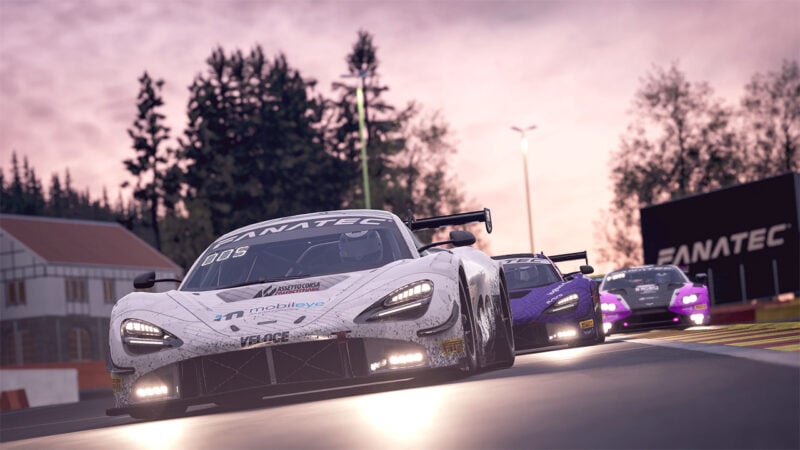 The remaining four championships will all be held online, with the Sprint Series in each of the three regions visiting 15 different circuits across the five-month campaigns. Five of the circuits will also host the IGTC endurance series, with the Bathurst 12hr, Kyalami 9hr, 24 Hours of Spa, Suzuka 10hr, and Indianapolis 8hr making up the season.
In total there's €88,500 ($95,000) of prize money split across the four series, with the bulk going to the endurance events. There'll again be Pro and Silver categories, with the endurance series Pro class reserved for official manufacturer entries and requiring drivers ranked as "Pro" based on results in the championship in previous seasons. Silver endurance entries can have a maximum of one Pro driver.
The defending Pro champions in each series are James Baldwin (Europe), Dillan Tan (Asia), Luke Whitehead (America), and Veloce McLaren (IGTC). Whitehead will be likely ineligible to defend his title, through his residency in the UK, while the Veloce squad has seen drivers Eamonn Murphy and Baldwin move to rival teams G2 and AMG-Mercedes respectively.
SRO Esports Online 2023 Calendar
May 3 – GTWC Europe Sprint R1 – Monza
May 6 – GTWC America Sprint R1 – Laguna Seca
May 20 – IGTC R1 – Bathurst 12hr
May 24 – GTWC Europe Sprint R2 – Paul Ricard
May 31 – GTWC Asia Sprint R1 – Imola
June 10 – GTWC America Sprint R2 – COTA
June 17 – IGTC R2 – Kyalami 9hr
June 21 – GTWC Europe Sprint R3 – Spa-Francorchamps
June 28 – GTWC Asia Sprint R2 – Donington Park
July 12 – GTWC Asia Sprint R3 – Bathurst
July 15 – IGTC R3 – 24 Hours of Spa
July 19 – GTWC Europe Sprint R4 – Nurburgring
July 22 – GTWC America Sprint R3 – Silverstone
August 5 – GTWC America Sprint R4 – Watkins Glen
August 9 – GTWC Asia Sprint R4 – Kyalami
August 19 – IGTC R4 – Suzuka 10hr
August 23 – GTWC Europe Sprint R5 – Barcelona
September 2 – GTWC America Sprint R5 – Indianapolis
September 6 – GTWC Asia Sprint R5 – Suzuka
September 16 – IGTC R5 – Indianapolis 8hr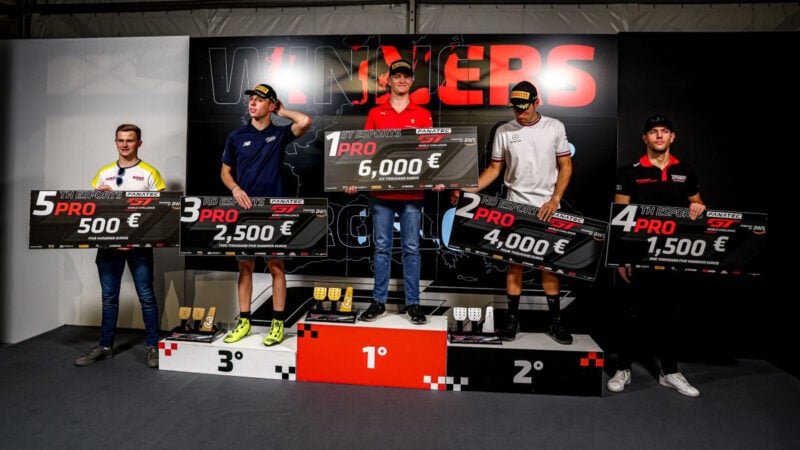 On top of all of that, the Fanatec GT Esports Pro series will return this season, at the same five aforementioned rounds of the GT World Challenge Europe Endurance Series.
This unique event puts professional racing drivers into the sim rigs in the Fanatec Arena for an hour-long race that generates points towards their real-world tallies — as one of the three arms of the overall GT World Challenge Europe championship. Indeed entry is compulsory for those teams registered for the full sprint and endurance season.
For now, it hasn't been announced how many points each race is worth, but it was five points for a win — reducing by one point per position down to fifth — in 2022. That means a total of 25 points were available for a clean sweep, as much as a single sprint race win in the real world, so it's little wonder some teams were drafting in esports specialist GT3 racers like James Baldwin!
See more articles on SRO E-Sport GT Series.